Posted By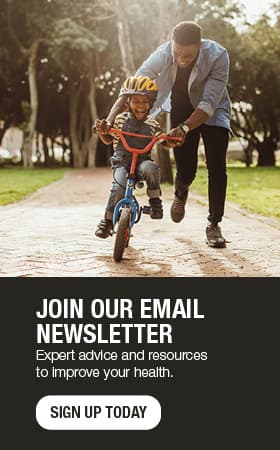 Start savoring your homegrown nutrition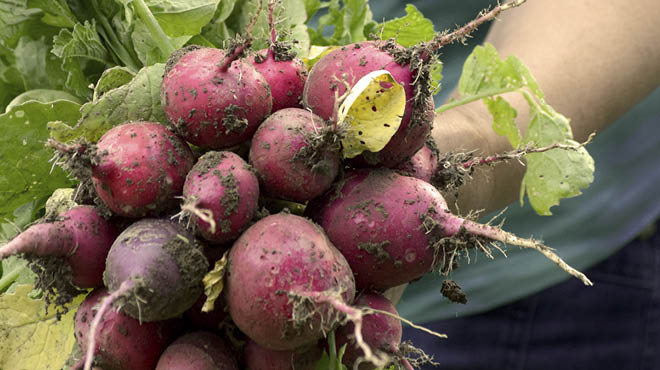 There's something so satisfying about picking vegetables you've grown yourself. Whether your garden is a pot of herbs or tomatoes on the patio; rows upon rows of peas, carrots, potatoes, squash and sweet corn; or something in between, it's time to start harvesting and savoring your homegrown nutrition.
Be sure to pick your crop at the peak of its freshness during cooler times of the day. Then it's time to put your produce to delicious use.
Need some ideas? Give these a try:
No prep needed
Some veggies, like tomatoes or radishes, are delicious as a snack or part of a summery salad. Toss greens like lettuce, kale and spinach with sliced tomatoes, radishes, green onions and cucumbers with your favorite dressing. Make it a full meal by adding cooked chicken or a sliced hard-boiled egg. Cut herbs as you need them for seasoning meats, vegetables, salads, beverages and more.
Roasting
Just about any firm vegetable can be roasted, including beets, carrots, parsnips, squash, potatoes, radishes, green beans, bell peppers, eggplant, onions, cabbage and Brussels sprouts. Cut the vegetables into chunks, and toss with a little olive, sunflower or peanut oil, and balsamic vinegar. Then have fun with seasonings, which can be as simple as salt and pepper. Or try Italian seasoning; garlic; cinnamon; nutmeg; pumpkin spice; curry; chili powder; herbs, such as thyme, basil or oregano; or a salt-free option like Mrs. Dash.
Grilling
Make veggie packets. Cut up a blend of carrots, potatoes, onions, bell peppers, mushrooms, corn on the cob or summer squash. Fold into foil packets with salt, pepper, butter or oil. Seal and place on the grill next to whatever meat or fish is on the menu. Cook 25 to 30 minutes or until the vegetables are tender. Carefully open the packets to allow the hot steam to escape.
Try cooking with a grill basket or making individual skewers. Cut small red potatoes in half; onions into quarters; green, red or yellow peppers into large chunks; and summer squash or zucchini into 1/2-inch thick slices. Add whole mushrooms and cherry tomatoes. Toss your vegetable combination with oil and seasonings, and transfer to a grill basket. Occasionally shake the basket or turn the veggies with tongs. Or thread the vegetables onto individual skewers, turning at least once so they cook evenly. Grill over medium heat until tender.
Air frying
If you have one of these appliances, cut an assortment of veggies into chunks, and toss with a tablespoon or two of oil, salt, pepper and seasoning mixes like Italian or herbes de Provence. Preheat your air fryer to 350 F, according to the manufacturer's instructions. Cook your vegetables for 10 minutes, stirring after five. For more firm vegetables like carrots, beets or potatoes, cook for 15 minutes, stirring every five minutes.
Spiralizing
Make vegetables more fun with a spiralizer. This easy-to-use kitchen tool turns zucchini, cucumbers, summer squash, butternut squash, carrots, beets and onions into the shape of noodles with the crank of a handle. Use the noodles in salads or cook in boiling water for one minute for a gluten-free pasta alternative.
Freezing
Cut up veggies like zucchini and carrots, freeze in zippered freezer bags and later blend into smoothies. Cut bell peppers and tomatoes in chunks or cut corn off the cob, place in bags and freeze for use in soups, stews and omelettes.
Harvest the herbs from your patio or windowsill herb garden, tie them in bunches and hang upside down until thoroughly dry. Seal into zippered bags or glass containers to season your meals throughout the winter.
If a garden or vegetable planter isn't in your plan this summer, you can visit your local farmers market for locally grown goodness. Find nearby markets in Minnesota and Wisconsin.
This summery salad recipe from Mayo Clinic can be served warm or cold and features quinoa, an ancient grain rich in B vitamins and minerals. It also has antioxidants and heart-healthy monounsaturated fat. For a main-dish salad, top it with slices of grilled chicken breast or skewers of grilled shrimp.
Quinoa Salad
Serves 4
1 cup quinoa
1 1/4 cups water
1 lemon, juiced (about 2 tablespoons)
1 garlic clove, minced
1/4 teaspoon ground black pepper
2 tablespoons olive or canola oil
1 large cucumber, seeded and cut into 1/2-inch pieces
1 pint cherry tomatoes, halved
1/3 cup chopped parsley
1/4 cup chopped red onion
1/2 cup reduced-fat feta cheese
In a medium saucepan over high heat, bring quinoa and water to a boil. Reduce heat to medium-low and cover. Simmer for about 10 minutes or until the quinoa is tender. Remove quinoa from heat and let stand, covered, for 5 minutes. Then fluff quinoa with a fork and spread on a large, rimmed baking sheet to cool. In a small bowl, whisk lemon juice, garlic and pepper. Gradually whisk in oil. After the quinoa has cooled, transfer it to a large bowl, and add the dressing, cucumber, tomatoes, parsley and onion. Top with feta cheese and toss gently to mix.
Nutrition analysis per 2-cup serving: 313 calories, 13 grams total fat, 10 milligrams cholesterol, 177 milligrams sodium, 40 grams carbohydrates, 6 grams dietary fiber, 9 grams protein
Kjersten Nett is a dietitian in Nutrition Services in Albert Lea and Austin, Minnesota.