We are experiencing high call volumes:
Use your account on the Mayo Clinic app or patient portal to check symptoms, get care recommendations and make an appointment.
Posted By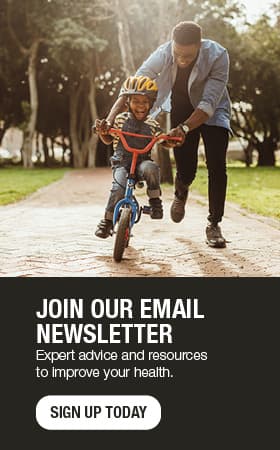 Will my sinus infection clear up on its own?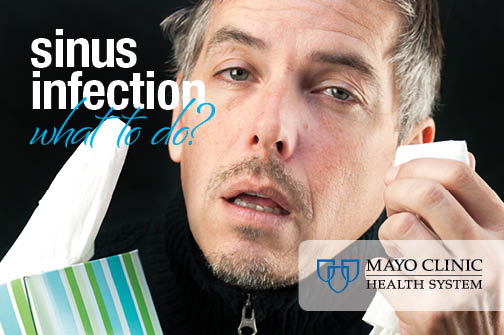 The first few weeks of the common cold aren't fun, but the acute sinusitis that can pop up afterwards doesn't help either. Sinus congestion and the common cold, unfortunately, go hand in hand. Acute sinusitis frequently is caused by the common cold, but also can be caused by allergies and bacterial and fungal infections.
Sinus infections are caused when the cavities around your nasal passages become inflamed and swollen, which eventually interferes with drainage and causes mucus to build up. This tends to get annoying, because it makes breathing through the nose difficult. It also affects the area around your eyes and face, and can cause a throbbing headache.
When a sinus infection hits, it's always worse than what you remembered from the last time you had one. This may give you the idea that you need antibiotics, but most clear up without them. Antibiotics have no effect on viruses and aren't recommended within the first week of developing a cold. About 70 percent of sinus infections go away within two weeks without antibiotics.
Consider these other forms of treatments instead of antibiotics:
Decongestants. These medications are available for over-the-counter purchase. Be careful to only take these medications for a few days at most, as they can cause the return of more severe congestions.
Over-the-counter pain relievers. Aspirins, acetaminophen or ibuprofen can help relieve temporary pain.
Saline nasal spray. This is used to spray into your nose several times a day to rinse your nasal passages. They can help to prevent and treat inflammation.
Antibiotics only will be needed if the infection is severe, recurrent or persistent.
The likelihood of bacterial infection increases when:
Symptoms last seven days or more, particularly when symptoms initially improve and then worsen.
Mucus is thick and yellow or greenish in color.
There is facial or sinus tenderness, particularly if it's worse on one side of the face.
Pain is present in the upper teeth and is worse on one side of the face.
If the infection becomes severe, recurrent or persistent, contact your provider.
Leanna Munoz is a nurse practitioner in Urgent Care in Eau Claire, Wisconsin.
---
For the safety of our patients, staff and visitors, Mayo Clinic has strict masking policies in place. Anyone shown without a mask was either recorded prior to COVID-19 or recorded in a non-patient care area where social distancing and other safety protocols were followed.
Topics in this Post