Posted By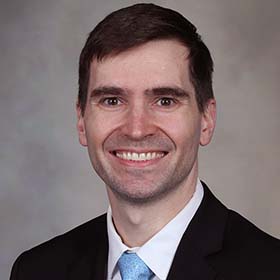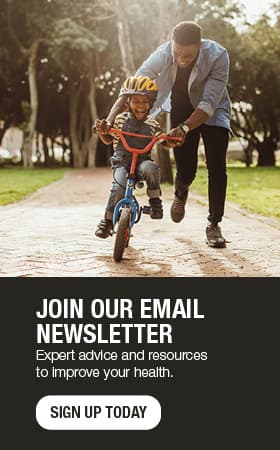 Unlocking the mystery of your sinuses: Answers to 8 common questions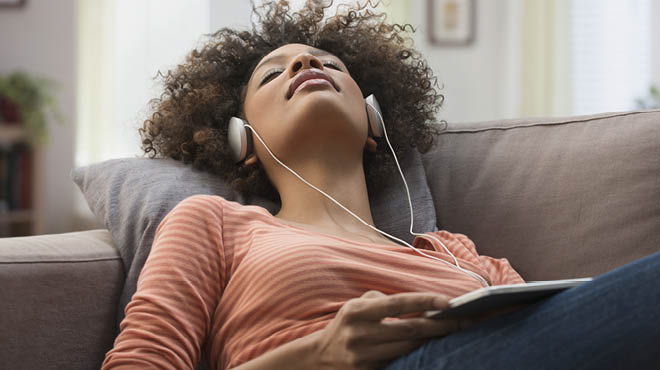 An empty space can be a lot of something. That's the story of your sinuses ― four pairs of air-filled interconnected cavities located between your eyes and nose. Along with the nasal passages in the nose, your sinuses produce and circulate mucus.
While the sinuses are small, they can cause a lot of misery for some people. Your sinuses are connected to your external environments through the nasal passages, and your sinuses can be exposed to allergens, viruses, fungi and bacteria. This can lead to inflammation, congestion, excess mucus, pain, postnasal drip and swelling around your eyes, cheeks, nose or forehead. Each year, about 29 million U.S. adults are diagnosed with an infection in their sinuses, also called sinusitis.
There are many misconceptions about the sinuses, so here are answers to common sinus questions:
1. How many sinuses do most people have?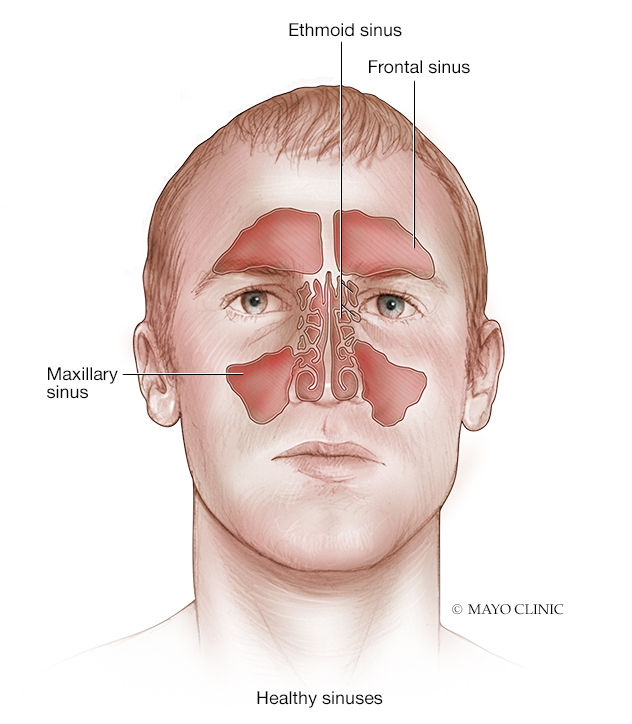 Most people have four pairs of sinus cavities in their heads ― or eight total. Two large frontal sinuses are located above your eyes and in your forehead. Two sphenoid and two ethmoid sinuses are set between your eyes and behind your nose. The largest two sinuses are the maxillary sinuses, and they are positioned under your eyes and behind your cheeks.
A small number of people are born with fewer sinuses.
The shape and size of your sinuses can be surgically modified, as is occasionally done for people who suffer from chronic sinusitis, or sinusitis that lasts 12 weeks or longer.
2. What causes a sinus infection?
Sinusitis happens when the tissues in your sinuses become inflamed and swollen. This interferes with drainage, causes mucus to build up, as well as congestion, pain and pressure around your eyes. Sinusitis can make it difficult to breathe. The most common cause of sinusitis is a virus, such as the common cold. They also can be caused by bacteria, allergies or fungi.
3. Will my sinus infection clear up on its own?
Most sinus infections get better with rest, time and home remedies, including nasal sprays, decongestants and pain relievers. Antibiotics have no effect on viruses ― the most common cause of sinus infections ― and would only be considered if you develop a bacterial infection.
Normally, a bacterial infection diagnosis is not made until five to 10 days after the onset of symptoms.
The likelihood that you have a bacterial infection increases when:
Symptoms last seven days or more, particularly when symptoms initially improve and then worsen.
Mucus is thick, and often yellow or greenish in color.
There is facial or sinus tenderness, particularly if it's worse on one side of the face.
Pain is present in the upper teeth and is worse on one side of the face.
Sinusitis that lasts more than 12 weeks despite medical treatment is called chronic sinusitis.
4. Can an untreated bacterial sinus infection cause long-term issues?
If a bacterial sinus infection is not treated correctly, it could create a continual cycle of sinus blockage, pain and pressure. This happens because ongoing blockage in the sinuses can lead to more infections, which in turn leads to more blockage.
Chronic inflammation and blockage also can cause nasal polyps to develop. These are soft, painless, noncancerous growths on the lining of your nasal passages or sinuses. Nasal polyps can cause complications because they block normal airflow and fluid drainage. They also can worsen asthma and obstructive sleep apnea, and make you more susceptible to sinus infections in the future. Treatments such as medication or surgery may be required.
5. How can I decide if I have a tooth infection or a sinus infection?
It can be hard to tell the difference between a tooth and sinus infection because the pain and pressure are in the same general area.
The primary way is to identify where and when your pain first started. You likely have a sinus infection if your first symptoms started near your eyes and moved down your face. For example, you first had pain and pressure on your forehead and between your eyes, which later traveled down your face and caused teeth sensitivity. A tooth-related issue is likely if the first symptoms were teeth sensitivity or pain in the middle of your cheeks near your nostrils, and that pain then moved up toward your eyes.
While an upper tooth infection can trigger a sinus infection or a sinus infection can trigger upper teeth sensitivity, sinus infections do not cause pain in your lower teeth or jaw.
Call your dentist or primary care provider to be evaluated. You may need an X-ray or other images to determine the location of your infection.
6. Do blocked sinuses cause my eyes to water?
Generally speaking, blocked sinuses do not cause your eyes to water. Sinuses drain through your nasal cavity ― not through your eyes. Tear ducts near your eyes also drain through the nasal cavity, but they use a separate system from your sinuses.
Occasionally, a tear duct can become blocked, leaving you with a watery, irritated eye. Allergies can cause watery eyes, along with sneezing and stuffy or runny nose.
7. Do blocked sinuses cause eye bags or puffiness?
Blocked sinuses typically do not cause eye bags or puffiness. Sinusitis does not cause pronounced puffiness or bags under your eyes. Often allergies can cause eye puffiness. Talk with your primary care provider or an allergist about treatment options.
If you don't have a history of allergies, eye bags could be caused by an issue with the structure of the eye. As you age, your eyelids stretch and the muscles supporting them weaken. As a result, the fat that surrounds the eye can push forward and cause bags under the eye. An eyelid surgery, called a blepharoplasty, can remove the excess fat, skin and muscle to eliminate the bags.
8. Can a sinus infection cause an ear infection?
This is not as common as people may think. Most likely, a person develops a head cold, or viral rhinitis, which can cause both an ear infection and sinus infection. While they may occur at the same time, viral rhinitis is the cause. A sinus infection rarely causes an ear infection.
If you suffer from chronic sinuitis or other sinus conditions, talk with your primary care provider or ear, nose and throat provider about treatment options to help.
Quintin Cappelle, M.D., is an otorhinolaryngologist and head and neck surgeon in La Crosse and Onalaska, Wisconsin.