Posted By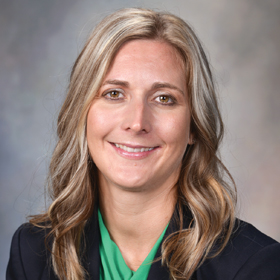 Who is most at risk for a stroke?
The elderly are not the only people who have strokes. Although risk does increase after age 55, there are many factors that play a role in who has a stroke. Conditions like diabetes, high blood pressure and obesity can increase your risk, and gender, family history and race contribute as well.
Stroke affects women more than men. It kills more than twice as many American women than breast cancer each year. Your race affects your risk too: African Americans and Hispanics are at significantly greater risk for stroke than Caucasians.
Even though strokes are a common cause of death, they can be surprisingly easy to avoid. In fact, 80 percent of all strokes are preventable through awareness, management of existing medical conditions and living a healthy lifestyle.
Preventative measures are very straightforward. If you have high blood pressure or high cholesterol, manage it carefully. Also monitor and treat all known heart conditions and chronic diseases. It's that simple! You won't eliminate your risk completely, but you can seriously reduce your risk by taking these sensible steps.
Additionally, living a healthy lifestyle can make a world of difference for stroke prevention - and prevention of many other diseases and conditions as well. Exercising 30 minutes each day and eating a diet rich in fruits, vegetables, whole grains and lean sources of protein serves as a preemptive strike against stroke.
<< Part 2: How to tell if it's a stroke and what can you do to help? | Part 4: What is the prognosis for recovering from a stroke? >>
Topics in this Post