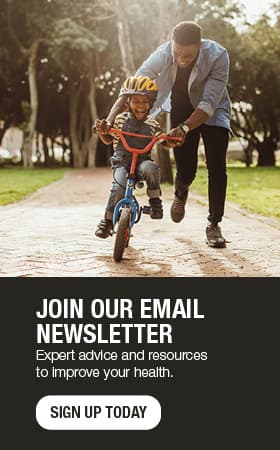 Medication, surgery help Lloyd Heubner quickly recover after stroke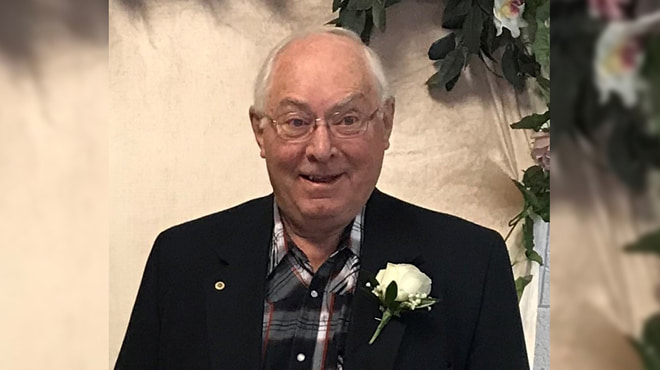 Lloyd Huebner of Chippewa Falls, Wisconsin, believes in giving back to the community. For 17 years, he has been involved with Little League Baseball, ranging from coaching to building fields at local schools. He also builds temporary wheelchair ramps for families in need as part of Interfaith Caregivers in Burnett County, Wisconsin.
"Over my lifetime, I've built 107 ramps," says the 81-year-old former lumber salesman. "As long as I can, I want to keep doing it."
In February, Lloyd had a health scare that may have put his dedication to community service into jeopardy. While driving, he suddenly lost sight in one eye. He was able to safely arrive home, but his wife of 62 years, Jane Huebner, was concerned.
"I had retina surgery two weeks before," says Lloyd. "I assumed it was related to that."
When he started slurring his words and had muscle weakness, Jane quickly called 911. Lloyd was transferred by ambulance to Mayo Clinic Health System in Eau Claire, a certified primary stroke center. Hospitals with this certification have proven that they can treat acute stroke patients according to established guidelines.
In the Emergency Department, Lloyd was evaluated by emergency medicine physician Samuel Evers, M.D.
"Mr. Huebner presented with classic symptoms of a stroke, including weakness on one side of his body, visual defects and slurred speech," says Dr. Evers. "It's critical to seek emergency medical care at the first signs of stroke to minimize the potential for permanent disability. Transport by EMS (emergency medical services) is also very important because they can notify the hospital staff before you arrive so we can have our stroke team ready to meet you at the door."
While in the Emergency Department, a CT scan revealed that Lloyd was experiencing a stroke due to a blood clot in his right carotid artery in his neck. A stroke occurs when the blood supply to part of the brain is interrupted or reduced, preventing brain tissue from getting oxygen and nutrients. In this situation, brain cells begin to die in minutes.
"Lloyd's loss of vision was caused by a temporary interruption of blood flow to his eye, called amaurosis fugax," says Angela Oldenberg, a Mayo Clinic Health System Neurology nurse practitioner. "That's usually indicative of something going on with the carotid artery on the same side. So that was the visual symptom he had while he was driving and later developed the weakness that kind of showed that there was something more than just that going on."
Dr. Evers and his team activated telestroke technology, which virtually connected Lloyd to vascular neurology experts at Mayo Clinic.
Within 54 minutes of his arrival, Lloyd was given a clot-busting medication called tenecteplase. He was the first patient to receive this medication for acute stroke in Eau Claire. Tenecteplase has been used for years to treat patients experiencing a heart attack, and it is now available to treat strokes because it can be administered more quickly while producing good clinical results. After getting the medication, Lloyd was prepped for helicopter transport to Mayo Clinic in Rochester, Minnesota.
At Mayo Clinic, Lloyd had surgery to place a stent in his right carotid artery and remove the clot lodged in the blood vessel. It took less than two hours from the time he arrived in Eau Claire until he reached the operating room in Rochester.
Lloyd was walking the hospital halls the next day, and he was able to return home the day after.
"The extra training that staff had made the difference for me," says Lloyd. "They did everything right and fortunately everything came out right."
A few weeks later, he returned to the clinic for a follow-up appointment with only lingering weakness in his arm.
"He was doing very well. To go from dense weakness and a serious ischemic stroke to walking out the hospital two days later is amazing," says Angela. "Because of the quick medical attention and the ability to retrieve blood clots, he is home and active again with very few impacts."
Lloyd is working on improving his strength and range of motion in his arm in occupational therapy This is his priority for two reasons: He wants to resume building or repairing ramps again, and he was invited to throw out the ceremonial first pitch for Mayo Clinic Health System's "Strike Out Stroke" event at the May 31 Eau Claire Express baseball game.
Lloyd says he welcomed the chance to bring awareness about stroke symptoms and appreciated the opportunity to step back onto the mound.
"I'll need to get my arm back into shape," he says with a laugh.