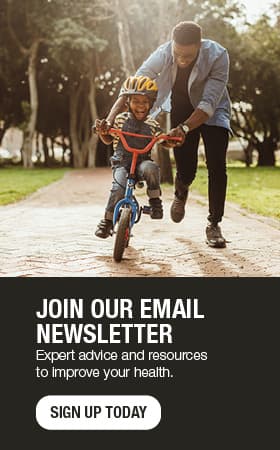 When grief goes unacknowledged
By Lisa De Sieno, Director of Bereavement Services, Eau Claire

The holiday season brings a time of traditions, family, friends, thankfulness, love, goodwill and joy. As the days of autumn turn darker and colder, our senses begin to absorb sights, sounds and smells that may trigger memories of the past. For those that are grieving the death of a loved one, it is understandable that many feel the pull to draw inward to block out the season. Some may be experiencing these feelings complicated by the fact that their loss goes unacknowledged.
Losses, such as a miscarriage; the death of a friend, ex-spouse, co-worker or same-sex partner; a death by suicide; or the loss of beloved companion animal, can often be overlooked. Even widely recognized forms of grief can become disenfranchised when well-meaning friends and family attempt to set a time limit on a bereaved person's right to grieve.
When a person is grieving, it is easy to feel as if nobody understands and even more so when a significant loss is not acknowledged or recognized by society. Societal expectations can create pressure to grieve a certain way, for a certain length of time or even of who is entitled to grieve. As a result, a person may keep his or her feelings bottled up inside, which can lead to deep resentment. That, in turn, is stressful on a body and can make a person more prone to illness.
Grief at the holidays for anyone who is experiencing the impact of a significant loss needs to have a voice. This time of year inherently represents hope and also can be a time of healing. It's never too late to mourn or celebrate the relationships of those we have loved and lost. Here are some ideas that may be helpful:
Recognize that your feelings are valid. Be honest about how you feel, and give yourself time to express your emotions.
Create your own ritual to commemorate the person. Donate to a favorite charity in their memory, light a candle, read a poem or prayer in their honor, or visit a meaningful place.
Assess your support system, and find people who understand. Search for a bereavement support group, or reach out to someone who might have experienced a similar loss.
If some traditions are not helpful, it might feel better to try something new, even if just for this year.
Recognize that there is no right or wrong way to feel. Don't try to live up to others' expectations of how you should feel. It's OK if you feel happy and enjoy some aspect of the season; it's also OK if you don't.
Remember to maintain healthy habits during the holidays. Exercise and activity can help alleviate stress.
Be flexible. It is OK to change plans or leave early from an event if you are having a difficult time. It's hard to predict the intensity of emotions on any given day.
Simplify. Grief takes a lot of energy. Get enough rest, and listen to your body.
The holidays can present challenges to all those who are grieving. By being aware of your emotions and taking special care in planning, you will get through the difficult moments. As you honor the memories, you might even find new ones to give you added strength.