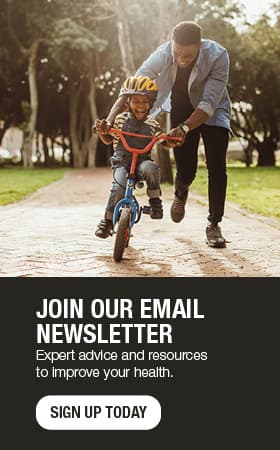 I don't feel as old as the person I see in the mirror — what can I do to look refreshed?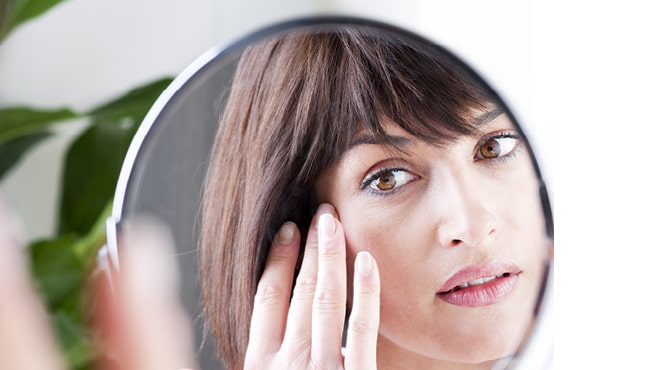 There is nothing more startling that looking in the mirror and not recognizing your reflection. I've heard from patients that they woke one day to see their parent's face staring back at them in the mirror. When did that happen? Although crow's feet and lines around your mouth and on your forehead indicate a life filled with laughter, they can make you look older than you feel. Don't despair, though, as there are things you can do to return to a refreshed and well-rested look.
The first step to looking refreshed is to figure out what is causing you to appear older than you feel. It could be fine lines, wrinkles, saggy skin, droopy eyelids, uneven skin tone and texture, or a combination of these. Then you can explore treatment options to address these trouble areas. There are many nonsurgical options to help with fine lines, wrinkles and saggy skin, while droopy eyelids and saggy eyebrows would require a surgical procedure.
Botox
A nonsurgical treatment option for facial lines and wrinkles is Botox injections. Botox uses various forms of botulinum toxin to temporarily paralyze or relax muscle activity and is effective for wrinkles caused by muscle movement, such as those when you smile, laugh or squint. Carefully placed Botox injections can restore a youthful appearance to facial skin for three to five months.
Fillers
As you age, natural collagen and elastin in your skin lessens. The result is dryer, thinner skin that is less well-supported, so fine lines and wrinkles appear. Fillers, such as hyaluronic acid (Juvederm) or other injections, as well as laser skin resurfacing, are nonsurgical options to lift the skin and smooth out lines and wrinkles. They restore volume loss and give you a fresher appearance. Your natural beauty can be restored as the silhouette of your face is returned.
Surgical procedures
Finally, sagging skin can cause you to look older. For example, eyebrows tend to slide as you age and can make you look tired, angry or sad. Droopy eyelids and puffy bags below your eyes can make you look older and more tired than you actually feel, not to mention interfere with your vision. In these situations, your surgeon may recommend surgical procedures, such as a blepharoplasty. Some of these may be covered by insurance, while others are considered cosmetic.
Cryolipolysis
CoolSculpting, also known as cryolipolysis, is a noninvasive cosmetic procedure that can be used to reduce the size of a double chin.
Don't let the mirror bring you down. Learn about the many treatment options, and discuss them with your health care provider so you can appear refreshed and youthful every time you look the mirror.
Learn more about plastic surgery:
Learn how laser skin resurfacing can renew your skin's appearance and texture, and erase acne scars and blemishes with minimal downtime.
Yvonne Pierpont, M.D., is a plastic and reconstructive surgeon in Eau Claire, Wisconsin.