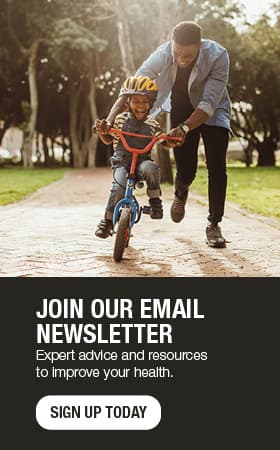 Chin up — This disappearing act can be your secret
By Mayo Clinic staff
Providers hear time and again from patients that despite working hard to slim and tone their bodies with diet and exercise, their double chins just won't go away. It can be frustrating for them to not like what they see in the mirror. While not harmful, a double chin can make people appear older than they are, and few people want that. Surgery is an option, but there now is an option available that is not as costly and is less invasive.
Cryolipolysis, also known as CoolSculpting, is a noninvasive cosmetic procedure using controlled cooling to eliminate fat cells underneath the skin that are resistant to diet and exercise. There now is a cooling application specifically designed to treat that frequent trouble spot — the double chin.
So how does it work? In the Plastic & Reconstructive Surgery Department, we attach an applicator to your chin and neck area. You may initially feel slight discomfort, because the machine produces a vacuum suction sensation and intense coolness. However, after five to seven minutes, the feeling dissipates.
Each treatment lasts one hour, so it can be completed over your lunch. Many people read, play on their phones or even take a nap. You can go back to work after the procedure, because no downtime is needed for recovery.
Most people require one to two 45-minute treatments. You will begin to see gradual results about three to six weeks later and full results by three months. Because the results are not instantaneous like some other cosmetic procedures, no one needs to know about it, unless you tell them. While some patients like to tell everyone about their experience, others prefer to keep it their "little secret."
Cryolipolysis is a procedure for men and women. In fact, more and more men are choosing to have this procedure to tighten up problem areas, including chin and side flanks. So the next time you notice something a little different about the person next to you, but aren't sure exactly what it is, perhaps it's because of their little secret.