Need to make an appointment?
Plastic & Reconstructive Surgery
Plastic & Reconstructive Surgery
Whether you want to feel better about your looks or have specific medical concerns, you want to feel safe and confident in the care you receive. That's why our team takes the time to listen to you, answers all your questions and works closely with physicians from other specialties to provide comprehensive medical care to help you feel like yourself and build your confidence.
Whether you need a simple in-office cosmetic procedure or major reconstructive surgery, you can be assured your expectations of a positive experience throughout your service will be met. You'll receive a personalized, confidential consultation for your skin care, cosmetic procedures, plastic surgery or reconstructive surgery needs. Our goal is to help you create a look so good it's natural.
Computer Modeling Before Procedures
Plastic surgery can transform how you feel about yourself and the image you present to others. But it can be challenging to fully understand how you will actually look after a procedure. That's why we use a 3D computer modeling tool to help you see your after appearance before you ever commit to cosmetic or reconstructive surgery. It can be used before many procedures, including breast reconstruction, breast augmentation, nasal reshaping, breast lifts and body contouring.
Learn more about how an update to a body concern can change how you feel about yourself. Call 715-838-6155 or email us at euplasticsurgery@mayo.edu (we'll respond within 48 hours).
---
"Dr. Pierpont and her entire staff are absolutely amazing, accommodating and caring. I would highly recommend her to anyone considering any type of plastic surgery!" —Satisfied patient
---
Locations
Luther Campus Clinic
1400 Bellinger St., Eau Claire, WI 54703
Hours:

Mon-Fri:

8:00 AM - 5:00 PM
Providers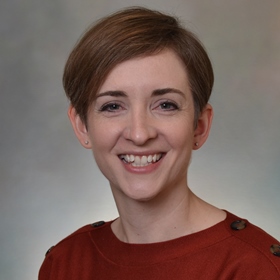 Lauren Geiser, P.A.-C.
Plastic & Reconstructive Surgery
Yvonne Pierpont, M.D.
Plastic & Reconstructive Surgery