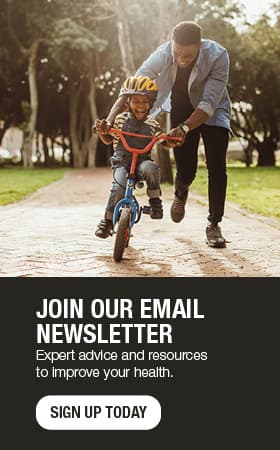 Sleep: An essential element of success for children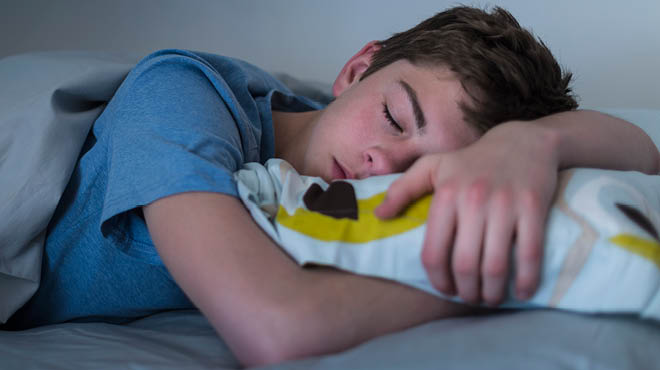 Busy lifestyles can make it difficult to maintain schedules and routines. This may cause regular bedtime routines to shift and children to stay awake later than usual. Insufficient sleep can affect a variety of behavioral and cognitive functions. If you notice your children struggling with tasks or activities, you might evaluate how much sleep your children need.
Often, the importance of sleep and children's sleep requirements are underestimated. The connection between behavioral challenges, impaired cognition and overall health with insufficient sleep is frequently overlooked.
When children, teens and their families have concerns about behavior, mood and school performance issues, parents may have many theories about what's causing the problem. However, sleep may not be considered a potential contributing factor.
A thorough evaluation should include an assessment of children's sleep habits, including:
Amount of time it takes children to fall asleep
Bedtime routine
Consistency of sleep and wake schedule
Environmental factors that could interfere with sleep
Nighttime awakenings
Sleep patterns
Prioritizing sleep
Sleep deprivation is an overlooked cause of many performance and behavioral concerns in children. In American culture, putting in long hours for work and study is highly valued and touted as essential for children to achieve success. As children are encouraged and expected to learn more and faster, they may participate in multiple academic and extracurricular activities.
Children's schedules have become so full that they scarcely have time for sleep, and the pressures of success interfere with restful sleep. With a spirit of seizing the day, sleep may be perceived as wasting time.
Symptoms of sleep deprivation in children may include:
Absenteeism from school
Being accident prone
Challenges with impulse control
Decrease in attention span, mental alertness, and ability to learn and reason
Decreased motivation
Defiance or noncompliance
Depression or anxiety
Difficulty falling asleep
Difficulty in waking
Hyperactivity and silliness or giddiness
Impairment in decision-making, problem-solving and judgment
Increase in appetite and sugar cravings
Overemotional
Poor concentration
Poor school performance
Signs of cognitive, memory impairment and forgetting daily tasks
Tantrums, irritability or aggressive behavior
Sleep is a crucial biological function. Loss of sleep is hypothesized to play a significant role in restoring and recovering the body systems, learning, memory consolidation and healthy brain development. Sleep deprivation can lead to physical and behavioral symptoms that can be misdiagnosed as more severe mental and behavioral disorders.
Children who don't get a sufficient amount of sleep may not appear to be sleepy. Instead, they may struggle with attentiveness, hyperactivity, aggression or disruptive behavior.
For example, a child with tantrums may be diagnosed with oppositional defiant disorder; or a child who is hyperactive and has a poor attention span might be thought to have attention-deficit/hyperactivity disorder.
Sleep deprivation reduces the immune system's ability to defend against colds and the flu. It can place adults at risk for chronic conditions like cardiovascular problems, obesity and diabetes.
Recommended length of sleep for children and adults
The National Sleep Institute recommends these hours of sleep:
12–17 for newborns and infants
11–14 for ages 1–2
10–13 for ages 3–5
9–11 for ages 6–13
8–10 for ages 14–17
7–9 for adults
Better sleep is possible
Tips for good sleep habits for children and families include:
Make sleep a respected priority.
Establish a consistent, relaxing bedtime routine.
Consistency is key for regular daytime and bedtime routines for sleep.
Attempt to maintain a regular sleep and wake schedule, including on weekends.
Provide children with positive attention before bedtime.
This may reduce conflict or resistance to bedtime routines.
Keep bedrooms dark, cool and quiet.
Do not have a TV, computer or cellphone in the room.
Use the bed only for sleep.
Avoid reading or doing homework in bed. Remove activities from the sleep environment that may be stimulating, such as devices with screens and video games.
Avoid caffeine in the late afternoon and evening, or for a minimum of three hours before bed.
Encourage children to sleep in their beds.
It helps them learn to fall asleep independently. Parents also need uninterrupted sleep.
If you suspect your child or teen may be struggling with sleep deprivation, consulting a health care or mental health professional can help you determine a path toward restoring good sleep habits and ensuring a successful future.
By Mayo Clinic Health System staff