Posted By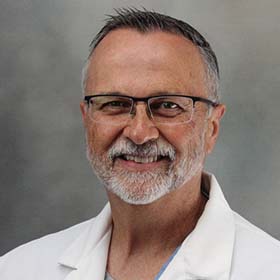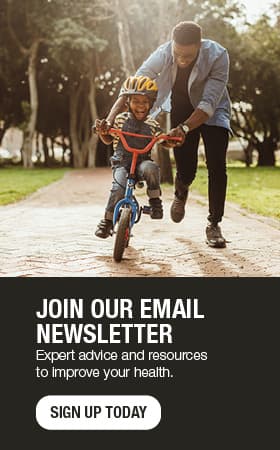 Plant the seed of safety this spring
With the snow gone and the frost out of the ground, farmers are beginning the intensive spring planting season. It's a season of hope as seeds are planted and the green tinge of young shoots begins to cover the fields. As those seeds are planted, farmers need to use safe farming practices to avoid a visit to the Emergency Department.
We know that spring is a hectic time on the farm. But we don't want it to be a tragic time as well. Working on a farm can pose risks, but there are things that everyone can do to minimize those risks.
Tips for a safe spring planting
Take the time to be sure your equipment is in top working order. Fix any minor problems now before they become major. Equipment breakdowns pose safety hazards as well as slow down work in the field.
Wear your seatbelt when operating equipment, and don't wear loose or baggy clothing.
Use proper safety equipment, such as goggles or earplugs. Anyone working around noisy equipment is at risk for hearing loss.
Remember that pesticides and chemicals used on farms can be dangerous. These materials should be kept locked away in marked containers with warning labels. Use all proper precautions when handling chemicals. If someone is exposed to dangerous chemicals, call the American Association of Poison Control Centers at 1-800-222-1222.
Avoid walking into grain storage areas and silos. It's possible to become trapped and suffocate under flowing grain. If someone else is trapped in a grain storage area, do not rush in to rescue the person — you could become trapped as well. Call for help immediately.
Stay alert and focused. Get enough rest, take regular breaks, eat healthy meals and drink plenty of water. Avoid alcohol and drug use that can impair your mental and physical abilities.
Be prepared for any kind of weather. Both harsh cold and hot sun are likely in the spring. Wear sunscreen and reapply regularly, even on cloudy days. Dress in layers when the temperature drops.
Prepare for emergencies
Even with all the right precautions, accidents still happen. One important rule for families who live or work on farms is that family members should always be aware of where everyone is and when they are due to return so they can provide help as soon as possible in an emergency.
Be sure that all family members know how to get help in the event of an emergency — by calling 911 or the poison control center if necessary. When calling 911, be prepared to state exactly where you are and what the problem is. And remember to stay on the line until the operator says it's OK to hang up.
It's also a good idea to take a CPR class and learn basic first aid, especially for anyone who cares for younger siblings or elderly relatives.
Spring is a hopeful season; taking the proper safety precautions can help it stay that way.