Posted By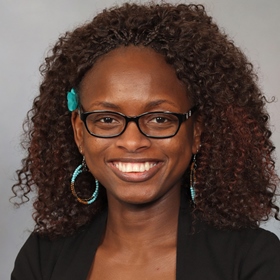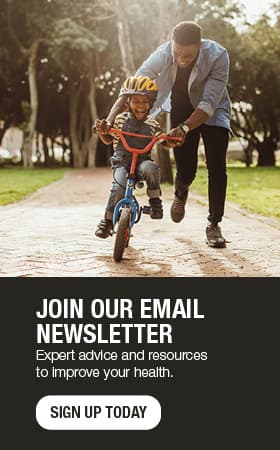 Get healthy, stay safe outside in spring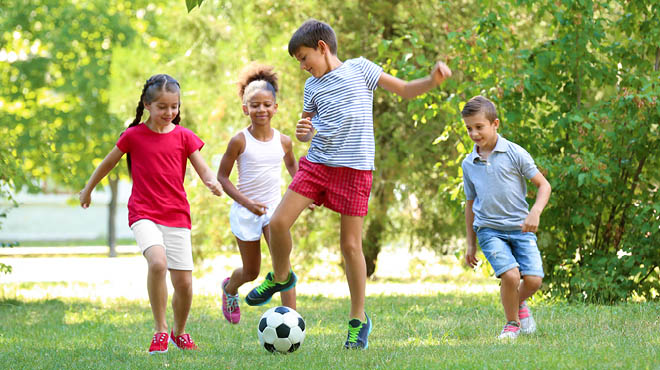 With longer daylight and birds returning from winter retreats, we welcome spring and say goodbye to winter. Playing outside is an important part of childhood. It encourages curiosity and physical activity, promotes children's development and social skills, and gives your kids a greater appreciation of nature. However, an accident outside can ruin a beautiful spring day and potentially lead to injuries.
Follow these safety tips to maximize fun family activities when outside this spring season:
Dealing with stinging and other insects
Warmer temperatures bring out all types of flying and crawling insects for your kids to discover. While some are cool to explore, others can be dangerous. So proceed with caution when exploring this season. Make sure you are using the appropriate insect repellant and wearing proper outdoor clothing. The insects responsible for most stings include yellow jackets, paper wasps, hornets, honeybees and fire ants. Learn to recognize and avoid these insects.
These insects generally do not attack when there is no perceived danger. However they are territorial, and will become aggressive when their territory is invaded. Yellow jackets may sting multiples times. Hornets release a large amount of venom with each sting. Regardless of where it is coming from, a sting can be painful and life-threatening.
If you are stung, make sure to leave the area immediately to prevent further attack. Remove the stinger with a quick scrape of a fingernail or credit card edge. Stinging may cause redness, swelling, itching or discomfort. Wash the sting site with soap and water. Then apply cold compresses. You also may use antihistamines or calamine lotion to treat site reaction.
Seek immediate medical help if your child has tightness in the chest, difficulty breathing, swelling of the tongue, hoarse voice, dizziness, nausea or a loss of consciousness. Use an injectable dose of epinephrine (EpiPen) if available. If your child has a previous known allergic reaction, make sure to carry an EpiPen with you at all times.
Watch for concussion symptoms
Springtime means new and fun sport activities for your kids. It's important that you learn about concussion symptoms before they start sports this spring. Make sure that your kids are using appropriate sport gear for safety and to prevent injuries.
A concussion is a mild traumatic brain injury that is caused by a blow to the head that alters the way your child's brain functions.
These are a few of the common symptoms of a concussion:
Temporary loss of consciousness
Headache or a feeling of pressure in the head
Confusion or feeling as if in a fog
Amnesia surrounding the traumatic event
Dizziness or "seeing stars"
Some symptoms of concussions may be immediate and others may be delayed in onset by hours to days after injury. It also is important to be alert for symptoms that worsen over time. Concussion is a serious condition that can be life-threatening. However, with proper treatment, most kids recover with no long-term effects. Seek immediate care when your child develops these symptoms, or his or her behavior changes after an injury.
Make bicycle safety routine
Bicycles are a fun way for everyone to exercise in warmer weather. Check that every rider has a bicycle helmet that properly fits before you get the bikes out of winter storage. Each helmet should have a durable outer shell and polystyrene liner. It should sit low and level on your forehead. Take the time to adjust all straps so it fits securely. To ensure helmets are well-fitted, you should only be able to place one finger between your chin and the helmet straps. A helmet that moves with head movements should be readjusted.
Parents should model good behaviors and wear a helmet when they ride. Do not use helmets that have been in an accident, even if they appear to be undamaged. Avoid nighttime biking.
Remind your kids that riding with the flow of traffic not only is recommended — it's the law. Also, they should stop at all stop signs and check for traffic before turning. Ensure that your bicycle is functioning properly before setting out to ride.
Don't forget the sunscreen
Spring's sun rays can be surprisingly intense, especially if you have been indoors for most of the winter. Don't forget to wear sunscreen, a hat and sunglasses when outside. Sunscreen should have a sun protection factor, or SPF, of 30 or higher. Apply sunscreen on all exposed body areas. Use sunscreen on cloudy days, in the shade and especially when in or near water. Remember that the sun's rays are strongest during the midday, so keep children out of the sun during this time. Wear lightweight, light-colored clothing.
With the warmer weather, sun and outdoor activities also comes the risk for dehydration leading to heat exhaustion or heatstroke. So make sure you and your kids drink plenty of water, even if they are not thirsty, and find shade on those sweltering days. When your child develops signs of dehydration or heat exhaustion, stop whatever activity he or she is doing, cool the child down and encourage fluids. If your child does not improve or show signs of heatstroke, seek help.
Some signs and symptoms of heatstroke to watch for include:
Clammy, pale or flushed skin
Confusion, agitation or irritability
Dizziness
Dry mouth
Fatigue
Headache
Lack of tears with cries
Muscle cramps
Nausea or vomiting
Rapid breathing
Rapid heart rate
Take a walk on the wild side
Hiking is a great way to get exercise, as well as explore the best sights and sounds within and around your community. A quick trip to a local park or trail is great for weekdays, but try venturing out further on weekends by visiting a new community. See a list of regional hiking trails to try with your family this spring. Make sure to wear proper footwear and clothing. Finally, don't forget to pack water and a small first-aid kit, and stay on marked trails.
Aicha Katty is a nurse practitioner in Family Medicine in Owatonna, Minnesota.