We are experiencing high call volumes:
Use your account on the Mayo Clinic app or patient portal to check symptoms, get care recommendations and make an appointment.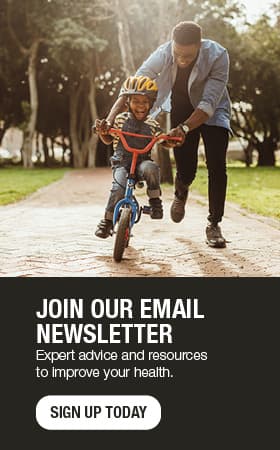 Recipe: Painted desert chili mix in a jar
This healthy chili mix makes a great gift and is an excellent way to expose children to a variety of spices, smells and colors. It's also a great way to teach children healthy food preparation habits (wash hands before beginning), math and measurement.
Activity makes a 1-cup jar
Recipe makes about eight 1-cup servings
Ingredients
1 Tbsp. dried parsley

1.5 tsp taco seasoning

1.5 tsp dried onion flakes

1.5 tsp cumin

1.5 tsp paprika

1.5 tsp white cornmeal

1.5 tsp taco seasoning

1.5 tsp garlic granules

1.5 tsp chili powder

1.5 tsp dried parsley

¼ cup dried pinto beans

1 Tbsp. small, dried white beans

1 Tbsp. small, dried black beans

¼ cup dried kidney beans
Directions
Layer the ingredients like sand art. Don't worry about getting the layers even. The desert effect comes from the rippled appearance of the spices. One tip is to carefully add each seasoning along the edges of the jar. This way all of the beautiful colors show along all of the edges.
Additional ingredients
1/4 of a medium onion diced, 1 (15-oz) cans diced tomatoes, 1/4 (8 oz.) can of tomato paste, 2 Tbsp. cider vinegar, 2 Tbsp. brown sugar, 12 oz. of tomato juice, 1/2 lb. lean ground beef or turkey, browned.
Cooking Directions
Pour contents of jar into a 3 quart pot. Add ingredients listed above. Fill remainder of the pot with water. Bring to a boil. Let simmer for 2.5-3 hours. Add salt and pepper to taste.
---
For the safety of our patients, staff and visitors, Mayo Clinic has strict masking policies in place. Anyone shown without a mask was either recorded prior to COVID-19 or recorded in a non-patient care area where social distancing and other safety protocols were followed.
Topics in this Post