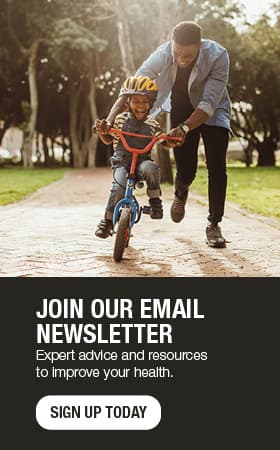 Choose dark chocolate for your heart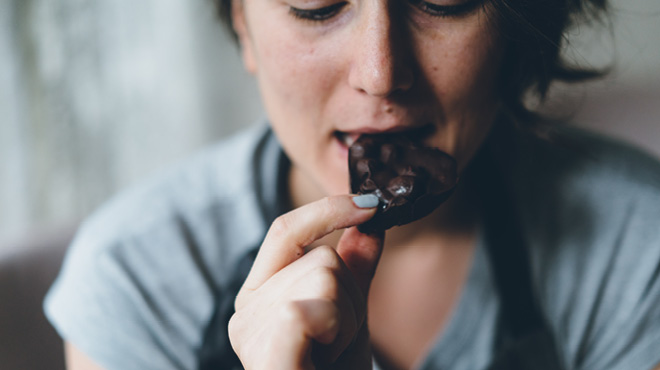 Certain holidays just call for chocolate: Valentine's Day, Easter, Passover, Halloween, Christmas, Passover and others. From white to milk to dark chocolate, consumers have a delicious array to choose from.
But all chocolates are not created equal.
Research continues to point to dark chocolate as having many health benefits, including a lower risk of heart disease and diabetes, preventing blood clots, improving memory, lowering cholesterol and even preventing some types of cancer.
Dark chocolate contains 50%–90% cocoa solids, which are rich in plant chemicals called flavanols. These flavanols support the production of nitric oxide, which relaxes blood vessels and improves blood flow, according to the Harvard T.H. Chan School of Public Health. They also increase insulin sensitivity, which may eventually reduce the risk of diabetes. The National Foundation for Cancer Research found that flavanols may reduce the risk of skin cancer and improve overall skin health.
However, dark chocolate is a high-calorie food, containing about 150–170 calories per ounce. It also contains saturated fat, which may affect cholesterol levels. Research suggests the benefits of flavanols outweigh the risks of higher cholesterol.
But, remember, chocolate is a treat. Enjoy it in moderation for the greatest health benefits.
Make dark chocolate your choice when shopping for heart-healthy holiday treats and throughout the year.
Try these recipes for make-at-home dark chocolate indulgences:
Dark chocolate-dipped fresh fruit
6-ounce carton raspberries, washed
6-ounce carton blackberries, washed
16-ounce carton strawberries, washed, leaves cut off
1 apple, cut, cored, peeled
1 banana, peeled, sliced
1 10-ounce bag dark chocolate melting wafers
Prepare fruit, pat dry. Line a baking sheet with waxed or parchment paper. Put melting wafers in microwave-safe bowl. In the microwave, heat the chocolate at 30-second intervals, stirring in between each interval until wafers are melted. Using a fork, dip the fruit and place on the parchment-lined baking sheet. Allow the chocolate to harden at room temperature, or to speed things up, place in the refrigerator for 10–15 minutes. Serve individually or on wooden skewers.
Nut and fruit bark
1 pound dark chocolate, coarsely chopped
1 teaspoon instant espresso powder (optional)
1/2 cup dried cherries, cranberries or blueberries
1/2 cup macadamia nuts, chopped
1/2 cup cashews, chopped
1/2 teaspoon coarse sea salt, optional

Line the bottom and sides of a 15x10x1-inch baking pan with foil. Set aside. In a microwave-safe bowl, heat chocolate at 30-second intervals, stirring between intervals until chocolate is melted. Stir in espresso powder and half the fruit and nuts. Spread into prepared pan, top with remaining fruit and nuts. Sprinkle with salt if desired. Refrigerate for 30 minutes or until firm. Break into pieces, and store in an airtight container.
Anne Harguth is a dietitian in Nutrition in Waseca, Minnesota.