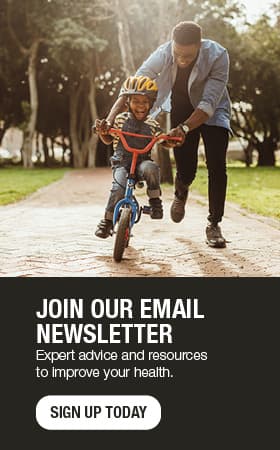 Not just for the fair: Lunch on a stick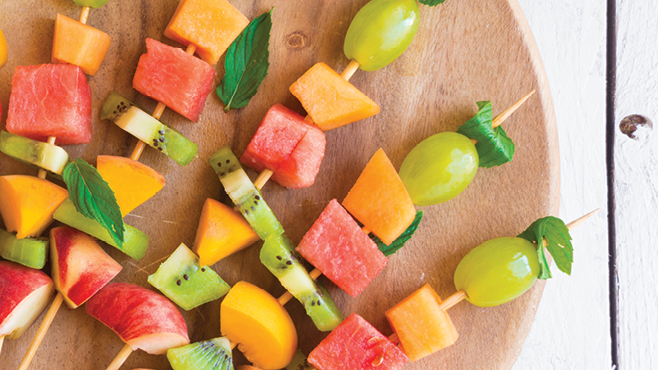 Back-to-school time means back to homework for the kids — and parents back to packing school lunches. This year, take your inspiration from the fairground, and try layering your kids' favorite foods on a wooden skewer or cake pop stick.
Emily Schmidt, a registered dietitian at Mayo Clinic Health System in Albert Lea, Minnesota, offers these ideas to get you started:
Sandwich kabobs: Layer cubed bread, meat, cheese and slices of lettuce. Send mustard and mayo for dipping. Consider adding cherry tomatoes, pickle slices or olives, as well.
Sandwich roll-ups: Roll lunch meat and sliced cheese, then skewer with a pretzel rod.
Italian kabobs: Layer cooked cheese tortellini with salami or pepperoni slices. Send along marinara sauce for dipping.
Breakfast for lunch: Alternate small pieces of French toast or mini waffles with berries or banana slices. Include a side of syrup (and a wet wipe.)
Salad on a stick: Skewer chunks of romaine lettuce, cherry tomatoes, sliced cucumbers and cheese, and send a side of your child's favorite dressing. Or try a fruit salad with melon balls, berries and banana slices. Send along a container of yogurt for dipping.
Dessert: Layer marshmallows and brownie chunks for an easy sweet treat. Or try small rice crispy treats with strawberries.
Topics in this Post