Posted By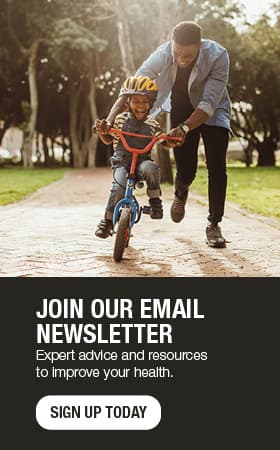 Molecular breast imaging FAQ
You may be hearing about a new breast cancer screening test for women with dense breast tissue called molecular breast imaging or MBI. This breakthrough technology was developed at Mayo Clinic and is available at Mayo Clinic locations, as well as Mayo Clinic Health System locations in La Crosse and Eau Claire, Wisconsin.
How is MBI different from a 3D-mammogram?
MBI is a fundamentally different approach to breast imaging than mammography. A 3-D mammogram is a picture of your breast tissue taken by X-ray. MBI uses a special gamma camera to create an image of the breast based on cell activity in the tissue. During MBI, a small amount of a radioactive tracer is injected into a vein in your arm. The tracer attaches to breast cancer cells that can then be detected using a special gamma camera. Areas that absorb more tracer appear as bright spots on the images.
Who should get MBI?
MBI provides the greatest benefit for women with dense breasts. As the density of breast tissue increases, the ability to detect breast cancer with screening mammography becomes more challenging. Breast density has very little effect upon the detection of breast cancer with MBI screening, however.
How effective is MBI screening?
Mayo Clinic performed two large screening MBI studies in which women with dense breasts were invited to undergo screening 2D-mammography and screening MBI, and these two tests were interpreted independently. Of all cancers detected, 2D-mammography detected 25 percent, and the combination of 2D-mammography and MBI detected 91 percent. Therefore, the addition of MBI to 2D-mammography increased the detection of all invasive and noninvasive cancers by over 250 percent and increased the detection of invasive cancers by 363 percent.
Is it safe?
Molecular breast imaging is a safe procedure and has received U.S. Food and Drug Administration clearance, which is an acceptance for lower-risk medical devices. The level of radiation exposure during an MBI is comparable to the level of exposure from a mammogram.
Will MBI replace my annual mammogram?
MBI does not replace, but is supplementary to, screening mammography for early breast cancer detection, with the greatest degree of benefit for women with dense breasts. Studies show combining molecular breast imaging and a mammogram results in finding three times more breast cancers than a mammogram alone.
Richard Ellis, M.D., is a clinical breast radiologist in La Crosse, Wisconsin.
---
Editor's note: Due to the COVID-19 pandemic, Mayo Clinic Health System is delaying some elective routine visits, screenings and procedures at specific locations. Contact your health care provider if you have concerns about a delay or have questions about your care during this time. If you need emergency care, please do not hesitate to come to our facilities. Our facilities are as safe as possible with abundant safety precautions.