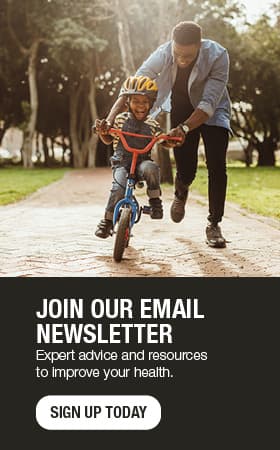 Late harvest bounty: Pumpkin soup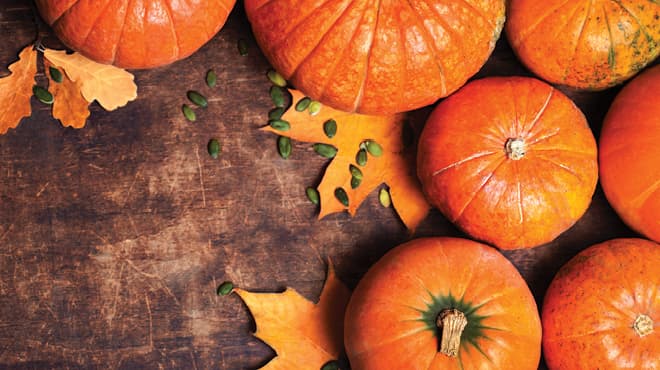 Pumpkin isn't just for pies and lattes. The fall staple can be added to a host of foods for a tasty — and healthy — treat.
"Pumpkin is a great source of vitamin A, fiber and potassium," says Nancy Olson, a dietitian and certified diabetes educator at Mayo Clinic Health System in Red Wing, Minnesota.
To get some of those benefits, use pumpkin puree in place of butter or oil in baked goods. Or try this easy soup recipe for a warm dose of fall flavor:
Pumpkin Soup
Ingredients
3/4 cup water, divided
1 small onion, chopped
1 can (15 ounces) pumpkin puree
2 cups unsalted vegetable broth
1/2 teaspoon ground cinnamon
1/4 teaspoon ground nutmeg
1 cup fat-free milk
1/8 teaspoon black pepper
1 green onion top, chopped
Directions
In a large saucepan, heat 1/4 cup water over medium heat. Add the onion and cook until tender, about 3 minutes. Don't let the onion dry out. Add the remaining water, pumpkin, broth, cinnamon and nutmeg. Bring to a boil, reduce heat and simmer for 5 minutes. Stir in the milk and cook until hot. Don't boil. Ladle soup into warmed bowls, and garnish with black pepper and green onion tops. Serve immediately.
Servings: 4
Nutritional information per serving:
77 calories; 1 g fat (trace amounts of saturated fat; 0 g trans fats); 1 mg cholesterol; 57 mg sodium; 14 g carbohydrate; 4 g fiber; 0 g added sugars; 3 g protein.
Recipe reprinted with permission from mayoclinic.org.
---
Make your own pumpkin puree
Ingredients
1 small baking pumpkin, 4 to 6 pounds
Sea salt, optional
Directions
Heat oven to 400 F, and line a baking sheet with parchment paper. Cut pumpkin in two pieces, and scoop out seeds and fibers. Sprinkle flesh with sea salt (optional). Place cut side down on baking sheet, and bake for 45 to 60 minutes until soft. Cool for one hour. Scoop soft pumpkin flesh from skin, and place in bowl of food processor. Process until smooth, 3 to 5 minutes.
---
Read More