Posted By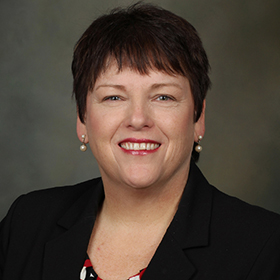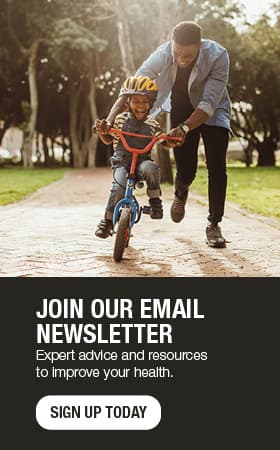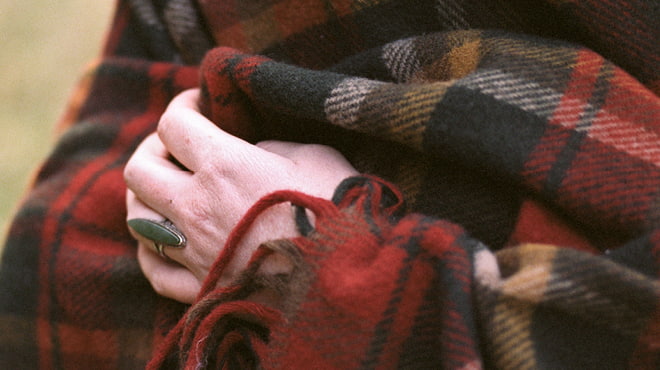 Sometimes, figuring out what's causing a person's symptoms is easy. A cavity causes tooth pain, a paper cut causes bleeding or eating expired food brings on a stomachache.
It's harder to determine symptoms that have many causes. Weight gain could be due to heart disease, diet, exercise, genetics, stress, poor sleep, steroid use, depression, medications or a combination. The challenge is to figure out and treat the primary cause.
People often blame their thyroid glands for symptoms ranging from brain fog and constipation to dry hair and feeling cold. A popular misconception is that ongoing fatigue and weight gain indicate that a person's thyroid isn't working correctly. Most of the time, it's more complicated than that, and the thyroid gland isn't causing these symptoms.
Diagnosing thyroid conditions
Several thyroid conditions cause symptoms, and a physical exam and blood test can help confirm a diagnosis. This also rules out other health conditions.
A person sometimes can experience multiple symptoms, but their thyroid test results are normal. If the same person is tested again later, test results may indicate a thyroid condition. This doesn't necessarily mean the condition was missed before or the person was misdiagnosed. The condition likely developed over time, and the person's previous symptoms weren't due to a thyroid problem.
The most common thyroid conditions are:
Hypothyroidism
This is when the thyroid gland doesn't make enough thyroid hormone. Sometimes, it's called underactive thyroid. It may not cause any symptoms, especially in early stages.
Hypothyroidism is the most common thyroid condition and affects up to 5% of people in the U.S. Symptoms can include fatigue, constipation, feeling cold, weight gain, puffy face, hoarse voice, slowed heart rate, memory problems, depression and muscle aches. These symptoms could be due to hypothyroidism, but they also are caused by other health conditions, aging or even seasonal factors, such as dry, winter air.
Most of the time, hypothyroidism can be managed by your primary care provider. Treatment with hormone medication is simple, safe and effective.
Hyperthyroidism
The opposite of hypothyroidism is hyperthyroidism, which is when the gland makes too much thyroid hormone. This is called overactive thyroid and is less common than hypothyroidism, affecting about 1% of people in the U.S.
Hyperthyroidism can cause weight changes, hand tremors, hunger, anxiety, sweating, and rapid or irregular heartbeat. Again, these symptoms could be due to other health conditions, including menopause, caffeine, alcohol use, diabetes or low blood sugar.
Rarely, hyperthyroidism develops into a condition called thyroid storm. This is uncommon, but it can be life-threatening. If you're diagnosed with hyperthyroidism, your condition will be managed by an endocrinologist.
Thyroid nodules or cancer
If you notice a lump on the front of your neck, it could be a thyroid nodule. Most nodules aren't cancer, but all should be evaluated. If a nodule is cancerous, surgery is recommended. Some people also receive a treatment called radioactive iodine. Chemotherapy isn't necessary for most thyroid cancers.
Hashimoto's disease
This autoimmune disorder affects 1% to 2% of people in the U.S. It causes a person's immune system to attack the thyroid's hormone-producing cells. This leads to a decline in hormone production and hypothyroidism. The symptoms may develop slowly over time and are the same as hypothyroidism. Hashimoto's disease is treated with medications.
Graves' disease
This immune system disorder causes an overproduction of thyroid hormones and affects about 1% of people in the U.S. About 30% of people with Graves' disease have symptoms, with many similar to hyperthyroidism. Some experience Graves' ophthalmopathy, which affects the muscles and tissues around the eyes. This leads to bulging eyes, pain, redness, puffiness or a gritty sensation in the eyes. Medications and radioactive iodine therapy may be used to treat Graves' disease.
The causes of fatigue are complex and nuanced. In this video, Lisa Hayes, M.D., explains how fatigue is evaluated and it's connection to stress:
It may be easy to blame your thyroid gland for your symptoms, but this approach isn't correct for most people. It's important to talk with your health care team about all the symptoms you're experiencing. They'll work with you to determine the cause and develop a treatment plan to help you feel better.
Jane Korducki, M.D., is an endocrinologist in La Crosse, Wisconsin.