Posted By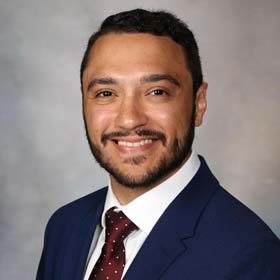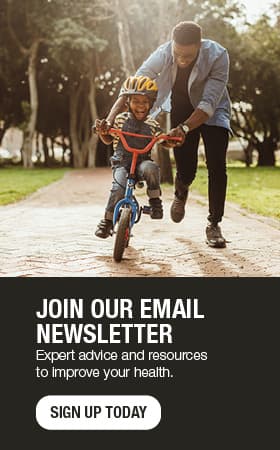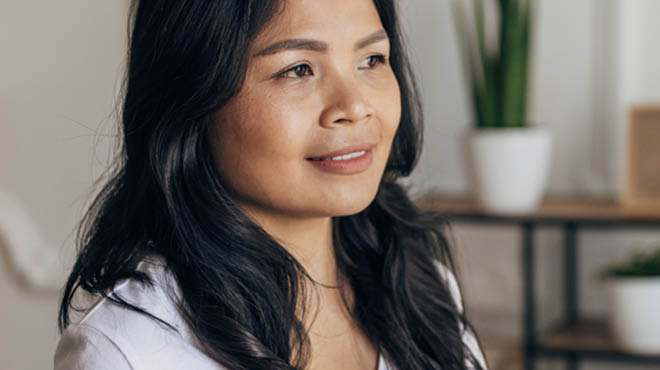 The thyroid gland is a butterfly-shaped organ on the front of the neck whose main function is producing thyroid hormones to regulate metabolism, heart rate, blood pressure and body temperature.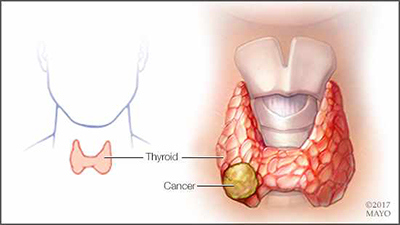 Compared to other cancers, thyroid cancer is less common. An estimated 44,280 cases were diagnosed in 2021 in the U.S. However, this number has been increasing over the past 20 years. This could be due to improvements in imaging techniques that help find smaller lesions that may have not been found in the past.
Overall, thyroid cancer prognosis — or the projected course of the disease — is good. The five-year relative survival rate is 98.3%.
Types of thyroid cancers
Thyroid cancer is classified based on the types of cells found in the tumor. The type of cancer is important when determining the treatment plan.
The types of thyroid cancers are:
Differentiated thyroid cancers: papillary, follicular and Hurthle cell
Papillary thyroid cancer is the most common type of thyroid cancer, accounting for 80% of all cases. It's a slow-growing cancer, and except certain subtypes, the overall prognosis is excellent. Papillary thyroid cancer can spread to lymph nodes in the neck, but even in that case, it typically responds well to treatment. Follicular thyroid cancer makes up about 10% of thyroid cancers and has a good prognosis. However, the risk of spreading to the lungs and bones is higher than papillary thyroid cancer. Hurthle cell cancer makes up about 3% of thyroid cancers. Although most patients do well, the prognosis can change based on the extent of disease at the time of diagnosis.
Medullary thyroid cancer
This form of thyroid cancer accounts for about 4% of thyroid cancers. This distinct form of thyroid cancer, which can run in families, is linked with certain genetic endocrine syndromes. Treatment is more effective if medullary thyroid cancer is diagnosed before the cancer spreads.
Anaplastic thyroid cancer
This is the most aggressive form of thyroid cancer, accounting for about 1% of thyroid cancers. It's a rapid-growing form of cancer with poor response to treatment.
Rarely, lymphoma, sarcoma and other tumors can be found in the thyroid, as well.
Risk factors
The biggest risk factors for thyroid cancer include a family history of thyroid cancer, some genetic mutations, and previous radiation exposure, particularly to the head and neck region. Also, it's more common in females, as 75% of thyroid cancer patients are female.
Symptoms
Most thyroid cancers don't cause symptoms aside from a lump on the neck. Most commonly, health care professionals discover lumps during exams or incidentally on CT or ultrasound imaging of the neck. Sometimes people find lumps on their own. If the mass is large enough, it can cause symptoms, including swallowing and breathing problems, hoarseness and a cough.
Diagnosis
After a lump or nodule is detected, a fine-needle aspiration biopsy is the next diagnostic step. In this procedure, cells from the lump are collected using a thin needle and analyzed under a microscope.
This procedure is usually well-tolerated and generally done with the guidance of ultrasound. An endocrinologist with specialized training in fine-needle aspiration biopsy can perform the procedure, as well as guide patients on treatment options based on the results.
About 80% of thyroid nodules are benign, which means they are not cancer, and about 10% are found to be cancerous, or malignant. The remaining 10% are indeterminate, and a repeat biopsy or surgery may be considered to determine the diagnosis.
Treatment
Thyroid cancer treatment is tailored to each patient, and most thyroid cancer can be cured with treatment. However, treatment may not be needed right away if the cancer is small and has a low risk of spreading to other areas of the body. In that case, the cancer would be monitored regularly.
For most people, surgery is necessary to remove some or all the thyroid gland. Surrounding lymph nodes also may be removed. If the entire gland is removed, thyroid hormone replacement treatment in the form of a daily pill, such as levothyroxine, would be needed to replace the thyroid function and suppress the production of a hormone that could stimulate growth of any remaining cancer cells.
In addition to surgery, radioactive iodine treatment, external beam radiation, alcohol ablation and chemotherapy are other treatment options based on the type and stage of the cancer.
After initial treatment, neck imaging and thyroid tumor marker levels are checked regularly to monitor for recurrence and to decide if additional treatment is needed.
Omar El Kawkgi, M.B., B.Ch., is an endocrinologist in Eau Claire, Wisconsin. He performs ultrasound-guided fine-needle aspiration biopsies in the clinic.