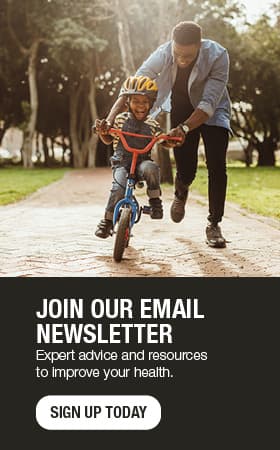 Topics in this Post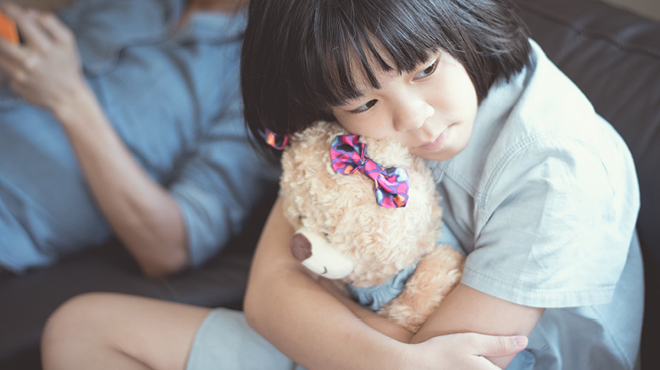 Children often are referred to as the forgotten or invisible grievers. We may not always see a child's grief on the outside. But on the inside, that child may be feeling and reacting to emotions that are difficult to process and understand.
Children have a wide range of reactions that can be affected by many different variables. A child's behavior often can be regressive, and feelings may not be verbalized. It is important to realize that while a child may not be talking about a loss, he or she is most certainly thinking about it.
When a loved one dies, it is a lifelong loss for the child, and it can be challenging for parents and caregivers to know what to say or do.
Grief also is cyclical for children. A child may grieve the loss multiple times through different developmental stages in life as understanding deepens. Like adults, children vary in expression and experience of grief.
Similarly, there is no right or wrong way to grieve. We may think of children as being resilient, but it is only through understanding, support and coping tools that resiliency can be fostered.
Parents and caregivers can't protect a child from the pain of loss. Creating a warm, safe and accepting environment for children supports the grief experience and creates the foundation for healing.
Children grieve differently than adults and are not able to stay with the emotions and experiences for long amounts of time. You may see a child in tears one moment, and then off and playing the next.
SUPPORTING CHILDREN WITH GRIEF
It is important to take your cues from the child. Offer answers to questions but don't overload with more information than what he or she is asking. It's OK to be honest and direct. Children need to know the truth to build trust.
There are many good books for children that talk about the dying process that can help guide conversations and allow children to ask questions.
Ways to support a grieving child include:
Having a consistent and regular routine
Being patient
Allowing for expression of grief
Providing opportunities to remember and talk about the person who has died
Listening without judgment
Offering reassurance
A child may grieve differently than a parent or sibling, and it's important to recognize individual styles.
Lastly, it's healthy and normal for children to need time for play, laughter and time aside from talking about the loss. This is all part of the healing and grieving process.
CHILDREN'S GRIEF AWARENESS DAY
Each year, the third Thursday in November is designated as Children's Grief Awareness Day. This day brings attention about how understanding and support can make a difference in the life of a grieving child. It raises awareness of the painful impact that the death of a loved one has in the life of a child and an opportunity to ensure that he or she receives the support needed.
Topics in this Post