Posted By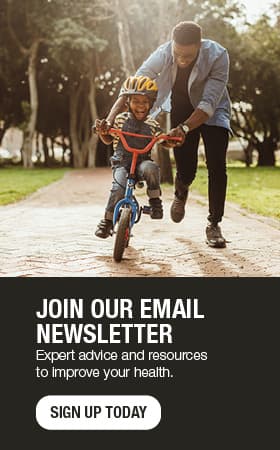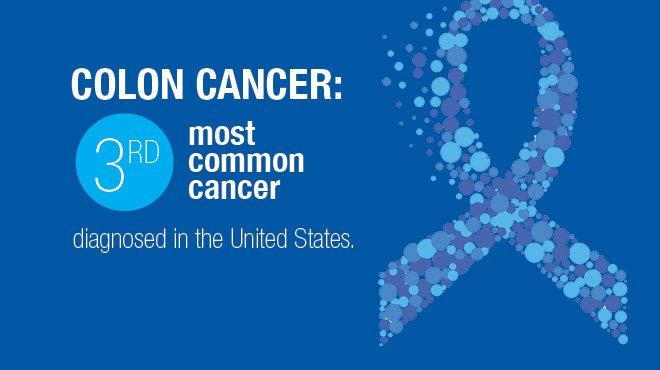 Colorectal cancer is the third most commonly diagnosed cancer in the U.S. Colorectal cancer will account for more than 40,000 deaths this year, according to the American Cancer Society. But there is reason for optimism, as cancer screenings, lifestyle changes and added awareness can decrease your risk for colorectal cancer.
Colorectal cancer is a cancer that starts in the large intestine (colon) or rectum. It often begins as small noncancerous clumps of cells called polyps that form on the inside of the colon. Over time, some of these polyps can increase in size, undergo cellular changes and eventually transform into colon cancer. Colorectal cancer screenings can detect the polyps early and prevent the disease from developing or spreading. One screening method is colonoscopy, which can help identify these polyps and remove them. Learn what to expect before, during and after a colonoscopy
Signs and symptoms of colorectal cancer
The signs and symptoms for colorectal cancer can be embarrassing or uncomfortable to talk about with other people, including your health care provider. But if noticed early, that conversation potentially could save your life. Talk to your doctor about your colon cancer screening options.
The most common symptoms of colorectal cancer include:
A persistent change in your bowel habits, including diarrhea or constipation, or a change in stool consistency
Rectal bleeding or blood in your stool
Persistent abdominal discomfort, such as cramps, gas or pain
A feeling that your bowel doesn't empty completely
Weakness or fatigue
Unexplained weight loss
I often hear from patients that they are not experiencing any colorectal cancer symptoms, so they decide to delay the screening for the disease. Unfortunately, many people with colon cancer experience no symptoms at all in the early stages of the disease. By the time pain, bleeding and changes in bowel habits occur, the cancer may not be curable. Be sure to talk with your health care provider about your risk factors and recommended screening schedule. Understand your risk for colorectal cancer.
Diana Franco Corso, M.D., is a gastroenterologist in Mankato, Minnesota.