Posted By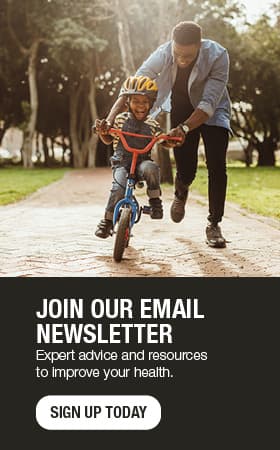 Brighten dark days with sunny turmeric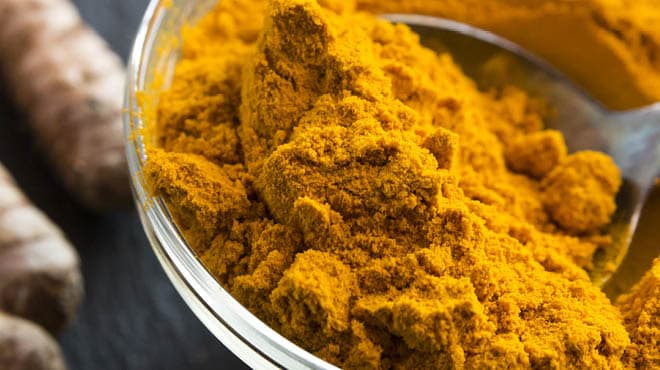 Since ancient times, turmeric, a golden-yellow spice, has been used in dishes and dyes, and as a health treatment. Now it's poised to be one of the top food trends in 2022.
Turmeric root is related to ginger, and it can be dried, ground or used fresh. It's frequently found in Indian (think curry) and Middle Eastern dishes.
Many studies are looking into the health benefits of the main bioactive compounds in turmeric — turmeric and curcumin. Findings show these compounds may reduce inflammation, although in doses much higher than amounts used in cooking. Promising evidence also suggests that turmeric may improve hay fever symptoms, reduce triglyceride levels and risk of heart disease, and improve knee pain from osteoarthritis.
However, results have been conflicting, and some research shows that turmeric's effects aren't as significant in humans as in test tubes or animals. Despite claims to the contrary, no evidence suggests that turmeric can prevent or treat COVID-19.
While turmeric is an ingredient in food, it's also considered a natural supplement. Talk with your provider before starting any natural supplements that may interact with medications or have unfavorable side effects. For example, turmeric in large doses can act like a blood thinner, causing bleeding or dangerously enhancing the effects of blood-thinning medications.
To brighten the dark days of winter, try one of these recipes from Mayo Clinic staff made with sunny turmeric:
Yellow lentils with spinach and ginger
Serves 4
Perfect for a lively, colorful main or side dish. To make it a meal, serve with tangerine slices and warm pita bread.
1 teaspoon white or black sesame seeds
1 tablespoon olive oil
1 shallot, minced
1 teaspoon ground ginger
½ teaspoon curry powder
½ teaspoon ground turmeric
1 cup yellow lentils, picked over, rinsed and drained
1½ cups vegetable stock, chicken stock or broth
½ cup light coconut milk
2 cups baby spinach leaves, stemmed and chopped, or 1 cup frozen chopped spinach, thawed
½ teaspoon salt
1 tablespoon chopped fresh cilantro
Toast only the white sesame seeds by placing them in a small, dry saute or frying pan over medium heat. Cook briefly, shaking the pan often and watching carefully to prevent burning. Remove the seeds from the pan as soon as they begin to turn brown. Set aside.
In a large saucepan, heat the olive oil over medium heat. Add the shallot, ginger, curry powder and turmeric. Cook, stirring, until the spices are fragrant, about 1 minute.
Add the lentils, stock and coconut milk. Raise heat to medium-high and bring to a boil. Reduce heat to low, cover partially, and simmer until the lentils are tender but still firm, about 12 minutes. The mixture should be brothy; add a little water if needed.
Stir in the spinach, cover and simmer for about 3 minutes longer. The lentils should still hold their shape. Uncover and stir in the salt. Serve hot, garnished with the cilantro and toasted white or untoasted black sesame seeds.
Curried carrot soup
Serves 6
Accompany the soup with a green salad and crusty whole-grain bread for a complete meal.
1 tablespoon olive oil
1 teaspoon mustard seed
½ yellow onion, chopped (about ½ cup)
1 pound carrots, peeled and cut into ½-inch pieces
1 tablespoon plus 1 teaspoon peeled and chopped fresh ginger
½ jalapeno, seeded
2 teaspoons curry powder
½ teaspoon ground turmeric
5 cups low-sodium chicken stock, vegetable stock or broth
¼ cup chopped fresh cilantro (fresh coriander), plus leaves for garnish
2 tablespoons fresh lime juice
½ teaspoon salt (optional)
3 tablespoons low-fat sour cream or fat-free plain yogurt
Grated zest of 1 lime
In a large saucepan, heat the olive oil over medium heat. Add the mustard seed. When the seeds just start to pop, after about 1 minute, add the onion and sauté until soft and translucent, about 4 minutes. Add the carrots, ginger, jalapeno and curry powder, and sauté until the seasonings are fragrant, about 3 minutes. Add 3 cups of stock, raise the heat to high and bring to a boil. Reduce heat to medium-low and simmer, uncovered, until the carrots are tender, about 6 minutes.
Fill blender or food processer no more than one-third full with hot soup to avoid splashes. Puree until smooth. Return soup to the saucepan and stir in the remaining 2 cups stock. Return soup to medium heat and reheat gently. Just before serving, stir in the chopped cilantro and lime juice. Season with the salt, if desired. Ladle into warmed individual bowls. Garnish with a drizzle of yogurt, a sprinkle of lime zest and cilantro leaves.
Romi Londre is a dietitian in Nutrition in Eau Claire, Wisconsin.