Posted By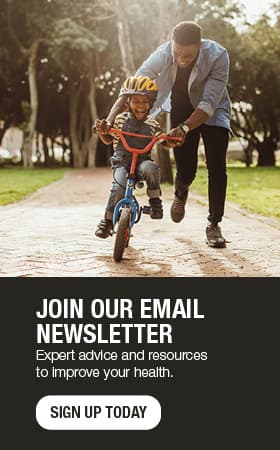 A closer look at lactose intolerance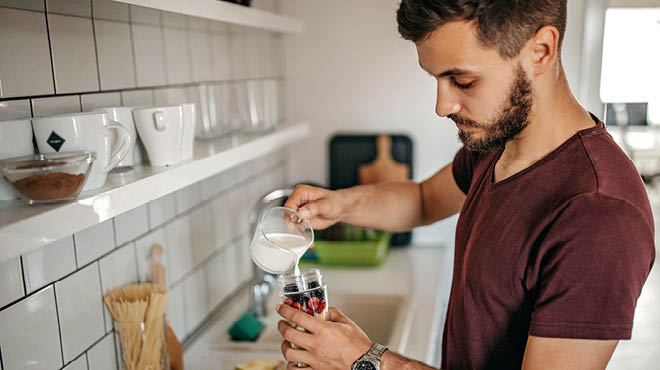 When you love milk, but it doesn't love you back, you may be lactose-intolerant. Lactose is the main carbohydrate, or sugar, found in dairy foods. It's a natural source of energy, but it requires a certain enzyme — lactase — to be digested.
Most babies and children make enough lactase to enjoy dairy products without worry. Which is good, since dairy is an important source of calcium and protein for growing little ones. However, many adults lose the ability to produce lactase, causing lactose intolerance.
It's also possible to become temporarily lactose-intolerant after a gastrointestinal illness.
When lactase is lacking
Without enough lactase in the small intestine, lactose isn't digested, which can lead to bloating and gas caused by bacteria in the large intestine breaking down the lactose. Some people experience abdominal cramping, nausea, diarrhea or even vomiting within 30 minutes to two hours after eating a food containing lactose.
Options for managing lactose intolerance
Dairy products or dairy alternatives are a convenient, versatile and delicious source of calcium. Three servings per day are recommended to meet the body's need for calcium.
Here are some options for getting enough calcium, while managing symptoms of lactose intolerance:
Eat only small only a small serving of a lactose-containing food. Avoid eating or drinking these foods on an empty stomach.
Choose dairy products that tend to be naturally lower in lactose and better tolerated, including yogurt; ricotta cheese; cream cheese; and aged cheeses, such as Swiss, cheddar and Parmesan. Kefir, a fermented milk drink that contains beneficial probiotics, is another option.
Try lactose-reduced, lactose-free or ultrafiltered cow's milk. Lactose-reduced cow's milk is widely available and may taste slightly sweeter than cow's milk because the lactose has been broken down into smaller carbohydrates. Lactose-free milk provides the same nutrition as regular milk, with 8 grams of protein, 25% of daily calcium and 90 calories per cup for skim milk. Ultrafiltered milks also may be lactose-free. This milk has less liquid and more solids, which makes it higher in protein and calcium than regular milk.
Switch to a non-dairy "milk." Most of these products are fortified with calcium. However, they contain less protein than cow's milk. Soy milk is the closest in protein content, with 6–8 grams per cup. Most alternative milks, including almond, rice, cashew, coconut, oat and hemp, contain 0–3 grams of protein per cup. Some alternative milks have added protein. Be sure to choose unsweetened versions to avoid added sugar.
Whether you choose to use dairy or nondairy products, these recipes can help you meet your daily requirement of calcium — and eat well — while avoiding lactose:
Carrot cake overnight oats
Serves 1
½ cup rolled oats
⅔ cup skim milk
⅓ cup plain, nonfat Greek yogurt
¼ cup finely grated carrot
1½ teaspoons chia seeds
2 teaspoons maple syrup
½ teaspoon cinnamon
½ teaspoon vanilla extract
1 tablespoon pecans, chopped
1 tablespoon shredded coconut, unsweetened
Mix all ingredients, except for the pecans and coconut, in a bowl or Mason jar. Top with pecans and coconuts, and cover with a lid. Refrigerate overnight and eat chilled.
Nutrition information per serving: 395 calories, 12 grams fat, 3 grams saturated fat, 135 milligrams sodium, 55 grams carbohydrates, 9 grams fiber, 21 grams protein
Simple green smoothie
Serves 2
2 cups fat-free kefir
2 cups frozen fruit
1 cup/handful fresh spinach or kale
Place all ingredients in blender. Blend and serve.
Nutrition per serving: 200 calories, 0 grams fat, 125 milligrams sodium, 30 grams carbohydrates, 4 grams fiber, 10 grams protein
Romi Londre is a dietitian in Nutrition in Eau Claire, Wisconsin.