Posted By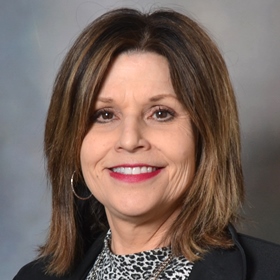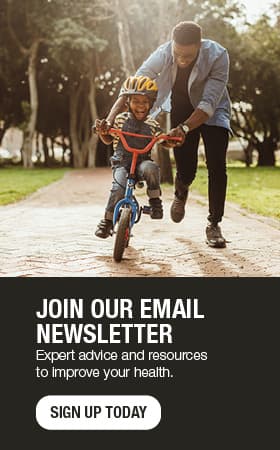 6 steps to enjoy Easter while managing weight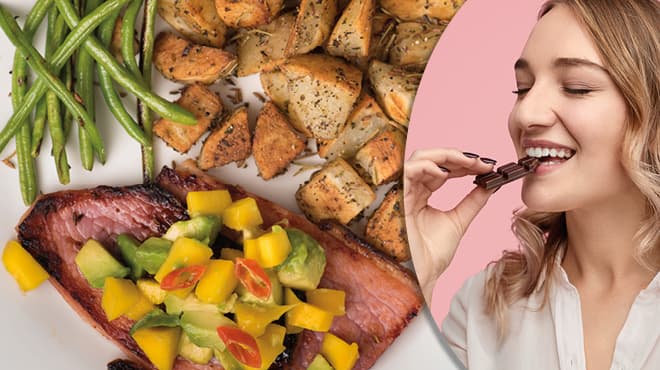 What comes to mind when you think of Easter? Would it be an Easter basket filled with high-calorie treats, and a meal of ham, buns, mashed potatoes, salads and desserts? Well, you can have both and lose or maintain your weight too.
Follow these six simple steps:
1. Enjoy a healthy breakfast that includes lean protein.
Protein will help control your appetite.
Consider these options:
Veggie omelet
Yogurt and fruit
Fruit smoothie
2. Eat fruits or veggies for snacks.
3. Consider a lighter lunch, such as:
A vegetable salad with lean protein, including a hard-boiled egg, chicken, tuna or cottage cheese
Soup and half a sandwich
Mixed fruit drizzled with yogurt or cottage cheese
4. Incorporate lower-calorie items into the main meal.
Eat a baked potato instead of mashed potatoes with butter and sour cream. Add steamed veggies and 4 to 6 ounces of ham. The whole idea is to swap high-calorie foods with low-calorie options.
5. Get active.
Go for a walk or play a game of basketball — just move. Remember, if you weigh 150 pounds, you have to walk a mile to burn off 1 ounce of chocolate.
6. Use portion control.
Have a small portion of those treats in the basket if you really want one. Remember, the operative goal is a small portion.
Keep in mind:
1 ounce of chocolate = 150 calories
Each marshmallow chick = 28 calories and all sugar
1 solid milk chocolate bunny = 900 calories
9 malted eggs = 200 calories
If the treats are tempting for you, you may want to get rid of the Easter basket on Monday. Remember, if it's not there, you won't eat it.
Eileen Dutter is a registered dietitian in Weight Management Services in Eau Claire, Wisconsin.