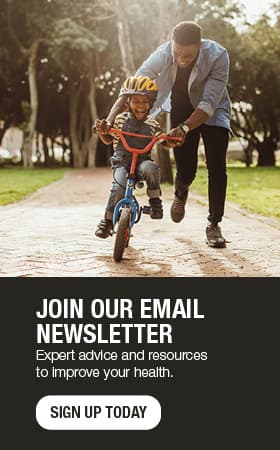 10 tips to make the most out of your staycation
Spring break is right around the corner, but family fun doesn't mean you have to travel far. There are many things you can do close to home and won't break the budget. Make the most out of staying local, and try new things as a family. You never know what you might find around town.
Check out these 10 tips for your next staycation:
Get outside. If there's still snow on the ground, try cross-country skiing or snowshoeing trails. Make sure you're on the correct designated trails before getting started. If the snow has melted, check out hiking or walking trails around town.
Go swimming. It might not be the ocean, but swimming is a great way to release built-up energy and adds a little fun to your staycation. Check out your local hotels, schools or community centers, and spend a day at the pool.
Try adventuring. If spending time in the snow isn't your thing, try downloading apps to get you outside and moving. You can download geocaching and Pokemon Go for free on your phone. You never know where they will lead you, but remember to be safe.
Check out the library. Local libraries hold a lot of free family friendly events. Once you're there, you can check out books to learn more about different cultures and foods that you can make at home.
Rather be camping? Camp out in your living room. You can build a fort, make s'mores over the stovetop or in the microwave, sing camp songs and play your favorite board games.
Tackle a home repair project. Take advantage of the extra hands around the house and spend a day working on a home repair project together.
Take a trip to the zoo. You don't need to be somewhere tropical to see exotic animals. Take a day trip to a zoo or aquarium.
Get crafty. Find local places that offer art activities for kids and adults. Display your art around the house as new decoration.
Cheer on your local teams. You don't need to spend a ton of money or watch professional sports teams to have a good time. Cheer on your local high school or college teams instead.
Be a tourist in your own town. You never know what hidden treasures might be around your town. Check out theaters, museums, roller rinks, bowling alleys and more for a busy, fun-filled day close to home.
Try out some of these ideas to make the most of your family staycation and enjoy your time together.
LEARN MORE