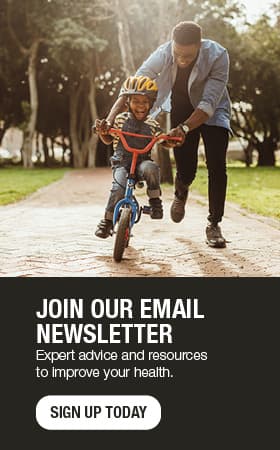 Weight loss and diet lead to big changes for Menomonie man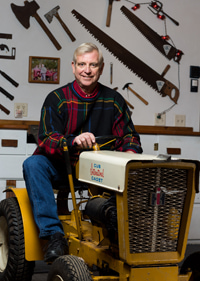 Sixty-five-year-old Bob Hendrickson is enjoying retirement to the fullest. The Menomonie, Wis. father and grandfather loves traveling, camping, motorcycling, woodworking and spending time with his family. By taking charge of his health and making a few lifestyle changes, Hendrickson is doing what he can to make sure he is able to enjoy these activities for a long time to come.
In 2006, Hendrickson was diagnosed with type 2 diabetes, which is a chronic condition that affects the way the body metabolizes sugar. Nathan Rich, M.D., Mayo Clinic Health System – Red Cedar family medicine physician and Hendrickson's primary care provider, told him that weight control was a key element in managing his diabetes.
"I'll be perfectly honest with you. I didn't listen to him real well," admits Hendrickson, who's dealt with his share of health conditions through the years including prostate cancer and knee replacements.
Each year, Hendrickson had an A1C blood test, which measures a person's blood sugar level for the past two or three months and helps doctors gauge how well a patient is managing his or her diabetes. For someone who doesn't have diabetes, a normal A1C level can range from 4.5 to 6 percent. Someone who's had uncontrolled diabetes for a long time might have an A1C level above 8 percent. Hendrickson's A1C level climbed each year until he hit a breaking point.
"This past January my A1C went up to 8.4, and Dr. Rich said 'You've just got to do something or else we're going to have to change your medication,'" says Hendrickson.
Hendrickson takes six prescriptions daily including a blood thinner, his diabetes medicine and medications for long-term heart protection after experiencing an episode of atrial fibrillation, a type of irregular heart rate.
So Hendrickson scheduled an appointment with a dietitian, improved his diet and started exercising more. Now he is 40 to 50 pounds lighter and has reduced his A1C level from 8.4 to 5.9, a much safer level.
"I feel good," says Hendrickson, who exercises on a treadmill and stationary bike.
Hendrickson's early reluctance to make health changes is common and something Dr. Rich encounters frequently with patients.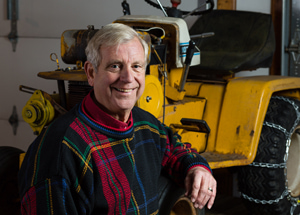 "I think it can be overwhelming," Dr. Rich explains. "The nature of us all is to see so many facets to the problem that forming an action plan just can't seem to happen."
Dr. Rich has known Hendrickson for 20 years and is proud of his patient for taking the healthy lifestyle steps he did to positively impact his diabetes and other health conditions.
"By trying over and over again, he really has made some big improvements. He can do anything physically and emotionally. He has no limitations," Dr. Rich says. "He might be slowed down a little on the really heavy physical things, but he's active in recreation and family and can travel as good as or better than the average 65-year-old person."
Hendrickson knows it was ultimately his responsibility to take charge of his health but credits Dr. Rich and Jane Foos, registered dietitian at Mayo Clinic Health System – Red Cedar, for helping him along the way.
"I can't say enough good things about Mayo Clinic Health System," Bob says. "I've had nothing but good luck there, and they've really helped me."