Posted By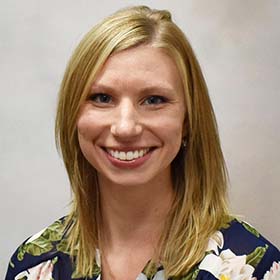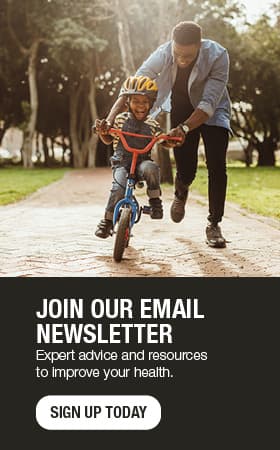 Diabetes: Definition, prevention and warning signs
The topic of diabetes becoming a serious concern in the U.S. is nothing new. Most people understand unhealthy lifestyle choices, such as lack of physical activity and a diet high in saturated fat and sugar, put you at risk for diabetes and other health conditions. But what people may not know is the hard data is staggering. According to the Centers for Disease Control, 30.3 million people had diabetes in 2015 — 9.4 percent of the U.S. population.
Approximately 84 million American adults — more than one out of three — have prediabetes, a health condition for which blood sugar levels are higher than normal but not high enough yet to be diagnosed as Type 2 diabetes. Of those with prediabetes, 90 percent don't know they have it. Prediabetes puts you are increased risk for developing Type 2 diabetes.
The good news is that Type 2 diabetes, which accounts for the vast majority of diagnosed diabetes cases, can be delayed or even prevented. And if you've already been diagnosed, you may be able to manage the condition with a healthy lifestyle and without medication. On the other hand, Type 1 diabetes is not preventable and may be linked to genetic causes.
WHAT IS DIABETES?
Mayo Clinic defines diabetes mellitus as a group of diseases that affect how your body uses blood sugar (glucose). Having diabetes, whether it's Type 1 or 2, gestational or prediabetes, means you have too much glucose in your blood.
HOW CAN I PREVENT OR MANAGE DIABETES?
Stay at a healthy weight. You alone decide what you eat and how much you move. So take advantage of that control. Eat a diet rich in vegetables, fruits, whole grains and lean sources of protein, and choose water over sweetened beverages. Additionally, limit heavily processed foods, such as cookies, candy and chips. Ensure your portions are the recommended sizes. Using a small or smaller plate with meals is an easy way to control portion sizes.
As far as movement, try to exercise moderately 30 minutes a day most days of the week. Examples of qualifying exercises include a brisk walk, raking leaves or a bike ride. You can run and lift weights if you want to, but it's not required.
WHAT ARE THE WARNING SIGNS?
For individuals with prediabetes, symptoms often don't appear in the early stages. For those with Type 1, symptoms usually come on quicker and more severely.
Some common signs of Type 1 and 2 include:
Increased thirst
Frequent urination
Extreme hunger
Unexplained weight loss
Fatigue
Irritability
Slow-healing sores
Frequent infections
If you have questions or concerns about diabetes, talk with your health care team. If you're looking for a way to live a healthier life, experts are just a phone call away.
Allie Wergin is a registered dietitian nutritionist in New Prague, Minnesota.