Posted By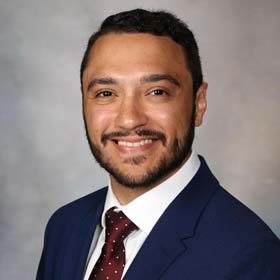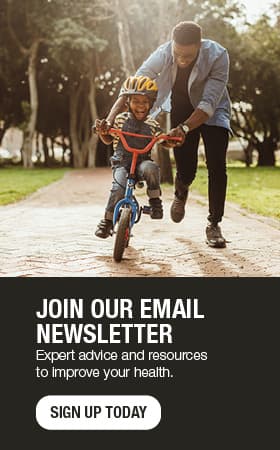 Closing the loop with insulin pumps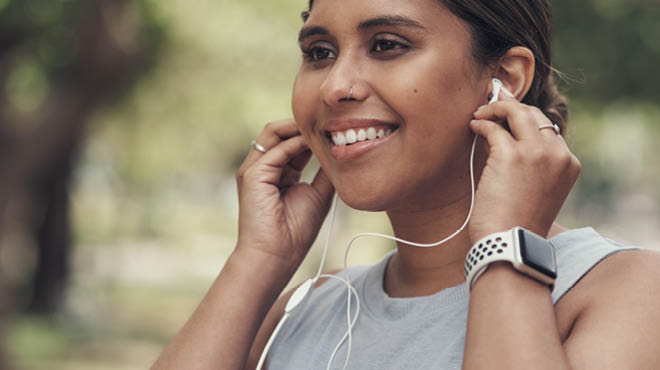 There is significant responsibility when living with diabetes. It affects all aspects of a person's life and health. And monitoring and adjusting to blood sugar levels can feel like a never-ending task.
As technology advances, new products are available to help patients with diabetes. A hybrid closed-loop insulin pump is a new tool to manage the disease and make life a bit easier for people living with diabetes.
Our bodies are designed with a closed-loop communication between sensors that check blood sugar levels and the pancreas, which responds to these levels using the hormones insulin and glucagon. Insulin lowers blood sugar levels while glucagon raises it.
It's helpful to think of the foot pedals in a car: the gas and the brake. Insulin acts like the brakes and lowers blood sugar. Glucagon is like the gas pedal and raises blood sugar.
The pancreas automatically adjusts how much insulin or glucagon to make depending on the blood sugar. This loop between the pancreas and blood sugar isn't working correctly in people with diabetes. Instead, people who have diabetes frequently must check their blood sugar and determine how much insulin medication to take.
Insulin pumps
An insulin pump is a small, computerized device worn outside of the body that delivers insulin under the skin. A hybrid closed loop insulin pump attempts to mimic the body's natural communication loop by linking with a secondary device called a continuous glucose monitor, or CGM, sensor and automatically adjusting some of the insulin delivered based on continually monitored blood sugar levels.
The term "hybrid" is used because it is not a full closed loop. Although the system can monitor blood sugars and adjust insulin based on the data, it needs to be adjusted manually when a person eats a meal or if there is a sudden rise in blood sugar. It has been approved for use by people with Type 1 and Type 2 diabetes.
In contrast to this, open loop insulin delivery systems rely on people checking blood sugars frequently often by pricking their finger multiple times daily and using that information to determine how much insulin to take.
Benefits
Research has shown that hybrid closed loop insulin pumps provide many benefits for people living with diabetes, including:
Reduced risk of low blood sugars
Clinical trials have shown that hybrid closed loop insulin pumps reduce the risk of low blood sugar. When used with a continuous glucose monitor, an insulin pump can turn itself off or adjust the amount of insulin that it's giving the person depending on the trend in the blood sugar.

If the pump starts to notice that blood sugar is trending downward, it'll turn itself off or reduce the insulin. This reduces the risk of having low blood sugar, which can be a detrimental event.
Reduced disease burden
One of the reasons why living with diabetes can be tiring is the number of decisions that need to be made each day. How much insulin should you give yourself? How do you modify your insulin based on what you're going to eat? Will exercising longer affect your blood sugar? Should you inject insulin now or later?

An insulin pump is not going to answer all those questions or solve all problems, but it significantly reduces some of the decision-making needed. By automatically adjusting background or basal insulin for people with diabetes, it can reduce decision fatigue and improve quality of life.

It's also useful for people who have an unpredictable activity schedule or work hours, since it releases a constant flow of insulin into the body, preventing the effects on blood sugar that can occur when occasionally forgetting to inject a long-acting insulin shot.
Improved monitoring and response to trends
All hybrid closed loop insulin pumps will monitor blood sugar trends over time. Many display the information on a mobile app that can be shared with family, friends and health care professionals. This information helps make treatment decisions and identify triggers to spikes or drops in blood sugar levels. It also helps from a safety perspective, particularly in children with diabetes. Parents can receive alarms and intervene if the child's blood sugar is particularly low or high.
Considerations
There are a few things to think about when deciding if a hybrid closed loop insulin pump is right for you, such as:
Your comfort with technology
A sense of comfort with technology and willingness to learn the system is important for success. The system uses advanced technology, which means user errors or technology failures are possible. People considering this system need to understand what the pump is doing so they can step in and manually adjust insulin if the system isn't working as expected.
Your comfort with adjusting
The system is designed to be adjusted and calibrated by the patient over time. People cannot just set it on autopilot and expect it to work perfectly. People who have reliably checked blood sugar levels and are invested in managing diabetes will have greater success.
Tube or tubeless
There are two general categories of hybrid closed loop insulin pumps available: those that use insulin tubes and others that are tubeless. Pumps that use tubing connect the reservoir of insulin to a catheter that's inserted under the skin. Tubeless pumps connect directly under the skin without any tubing to a reservoir. Consider which option may be best for your situation and comfort level. People who live an active lifestyle, have an active job or are prone to tube damage may benefit more from a tubeless pump.
Existing continuous glucose monitoring system
Some pumps work with specific continuous glucose monitors and not others. If a person has been using a glucose monitor with success, it makes the sense to add a pump that is compatible with the existing system.
Interface design
Some pumps use a touch screen. Some use only a remote controller, either as a separate device or via an app. And others have physical buttons. Finding a system that is familiar and comfortable for each person increases compliance and ease of use.
Hybrid closed loop insulin pumps are exciting new tools that can significantly improve into the health and wellness of people living with diabetes. Talk with your health care professional about if a hybrid closed loop insulin pump is right for you.
Omar El Kawkgi, M.B., B.Ch., is an endocrinologist in Eau Claire, Wisconsin.