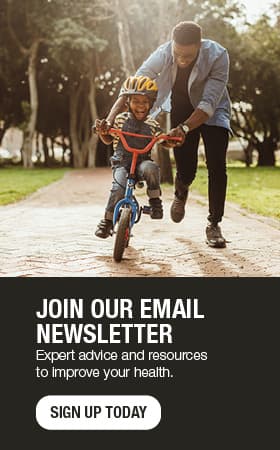 Man survives stroke being in right place at right time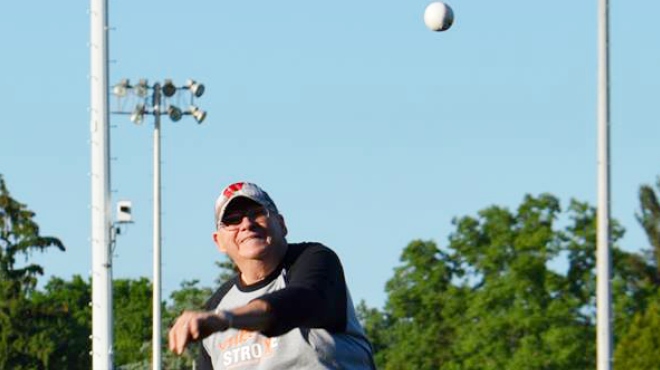 Ken Eckes was at the right place at the right time on March 13.
The 72-year-old Weyerhauser, Wisconsin, resident was accompanying his wife, Rose, to her chemotherapy treatment at the Albert J. and Judith A. Dunlap Cancer Center at Mayo Clinic Health System in Eau Claire when he suddenly experienced a facial droop and right-side weakness.
"My son was with me," recalls Ken, a retired resort owner. "I looked up at him, and he said, 'Dad, are you all right?' He said I mumbled and slurred, and then he told me he yelled, "Get doctors here. My dad's having a stroke.'"
That he was — and a severe one at that.
TIME LOST IS BRAIN LOST
Ken was immediately transferred the short distance to the facility's Emergency Department, where he was quickly assessed by Daniel Judd, D.O., the on-duty Emergency Department physician, and via stroke telemedicine, a neurologist at Mayo Clinic's Rochester campus. Telemedicine allows doctors with advanced training in the nervous system to remotely evaluate people who have had acute strokes, and make diagnoses and treatment recommendations to providers in their local community.
"Time is brain, and the sooner that stroke can be recognized and subsequently treated, the better. Going to a designated stroke center is going to lead to the best outcomes for stroke," says Dr. Judd. Strokes occur when the blood supply to part of the brain is blocked; early action can minimize the damage caused by this reduced blood flow, Dr. Judd explains.
Within 41 minutes of his arrival, Ken was given a clot-busting medication called tissue plasminogen activator, also known as TPA, and prepped for helicopter transport to Mayo Clinic. There, he underwent surgery to place a stent in his right carotid artery and remove the clot that was lodged in the blood vessel. He was discharged two days later, and has little to no impairments from the brain attack, as stroke is sometimes called.
Ken, who remembers little from the ordeal, says he marvels at the critical, quick actions his medical team took, knowing now the life-and-death difference they made.
"It's unbelievable," he says. "If it would've happened at any other place I don't think I'd have ever made it."
Dr. Judd reiterates that for Ken to be in a hospital setting when he experienced his stroke, and rushed to the Emergency Department for immediate workup and administration of the medicine to restore blood flow in a short time frame "was probably what led to a good outcome."
"Stroke is a pretty debilitating thing," Dr. Judd says. "The timing was critical."
Ken, who played softball for years, was invited to throw out the ceremonial first pitch for Mayo Clinic Health System's "Strike Out Stroke" event at the June 1 Eau Claire Express baseball game. A former slow-pitch pitcher who played on various teams from age 18 to 40, he says he welcomed the chance to bring awareness about stroke symptoms and appreciated the opportunity to step back onto the mound.
"I think I can throw pretty well yet," he says.