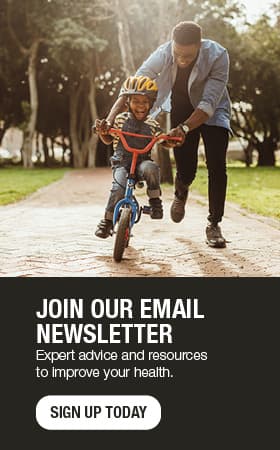 Coordinated stroke care means improved outcomes
When 62-year-old Mankato resident Dale Hachfeld's co-workers first heard him slurring his words, they thought he was trying to be funny.
"The guys thought I was goofing around," says Hachfeld. But when his left side gave way and he started to fall over, his co-workers knew it was no joke. "They grabbed me and sat me down."
They also called 911. Within minutes, an ambulance had arrived to transport Hachfeld to Mayo Clinic Health System in Mankato, where a team of stroke experts was waiting.
"Based on the information given to the 911 operator, we knew we had a potential stroke patient coming in," says Katie Pace, a registered nurse and the medical center's stroke coordinator. Sometimes called a brain attack, a stroke occurs when the blood supply to part of your brain is interrupted or severely reduced, depriving brain tissue of oxygen and nutrients.
When Hachfeld arrived at the Emergency Department, Pace and the rest of the hospital's stroke team — a group that includes physicians, nurses, laboratory specialists and radiology staff — was ready. They'd also alerted colleagues at Mayo Clinic in Rochester, where a neurologist was waiting to evaluate Hachfeld via a two-way video stroke telemedicine system, called telestroke.
Within about 30 minutes of arriving at the hospital, Hachfeld had a CT scan, electrocardiogram (EKG) and laboratory tests. The neurologist in Rochester reviewed the results, examined Hachfeld via the telestroke system and confirmed he was having a stroke. The best treatment option was a relatively new procedure being performed at Mayo Clinic, which meant Hachfeld was in for another ride — this time, in a Mayo One helicopter.
"I remember trying to see out the window," says Hachfeld. "The next thing I remember is talking to a nurse at the hospital. She was telling me about the procedure. I asked when I was going to have it, and she told me it was already done."
In fact, that procedure — which involved delivering a clot-busting medication directly to Hachfeld's brain via a long, thin tube called a catheter threaded through an artery from his groin — started just 11 minutes after Hachfeld arrived at Mayo Clinic.
"Our coordinated stroke program makes it possible to diagnose and treat stroke patients quickly, which makes a big difference in their recovery," says Pace. "Time is brain. During a stroke, brain cells are dying every minute."
Hachfeld knows how lucky he was to get treatment quickly.
"I could be dead or completely paralyzed," he says. "Instead, I'm back to work eight or 10 hours a day."
He says he's grateful to the co-workers and care team that made his recovery possible.
"The guys called for help, and everything went like clockwork after that," he says. "My care was amazing."
---
Recognize the signs and symptoms of stroke: