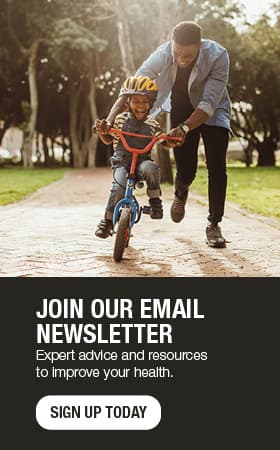 Fast care in Fairmont helped Joe Burns survive a stroke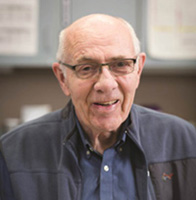 As Joe and Pat Burns found out recently, when it comes to treating a stroke, it's all about time.
"You need to start treatment quickly, within about three hours, for it to be most effective," says Joe, a Fairmont resident and retired social studies teacher. Joe should know: he has survived two strokes, thanks in part to the quick action of his wife, Pat, and caregivers at Mayo Clinic Health System.
The Burns were packing for a trip to Florida when Joe had his first stroke in December 2013.
"Joe was talking and sounded strange," remembers Pat. Although Joe has Parkinson's disease, which had affected his speech in the past, this seemed different. Pat was concerned and insisted they go to the Emergency Department in Fairmont, just a five-minute drive from their home.
"The team sprang into action as soon as we got there," she says. After having a CT scan, Joe met with a neurologist at Mayo Clinic — without leaving Fairmont. The appointment took place via stroke telemedicine, which allows specialists in Rochester to evaluate patients in other locations using audiovisual equipment.
"It was like she was right in the room with me," says Joe of the doctor who examined him. Stroke telemedicine makes it possible for rural communities like Fairmont to benefit from expertise that wouldn't otherwise be available locally, says Sandee Vaske, patient care manager in the Emergency Department. That expertise can make a difference in patient outcomes.
"For potential stroke patients, it's so valuable to have an immediate consult from a neurologist," says Vaske. "Early recognition and treatment of stroke can make all the difference in a patient's recovery."
Fairmont was one of the first Mayo Clinic Health System locations to begin using stroke telemedicine. The service is also available in other southwestern Minnesota communities, including Mankato, New Prague, St. James, Springfield and Waseca.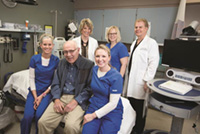 Stroke telemedicine is just one of the ways the medical center is working to ensure patients in the area have access to high-quality emergency care close to home.
"We now have 24-hour physician coverage by board certified emergency medicine providers," says Vaske. "These providers are emergency-minded and trained to quickly analyze and respond to serious illnesses or injuries. In some emergency situations, every minute counts."
Joe Burns knows firsthand the difference a quick diagnosis can make. He was so grateful for the care he received that he and Pat went back to thank his caregivers after his recovery.
"I got a standing ovation," says Joe. But he says the applause should go to the people who helped save his life. "The people in the ED were just outstanding. If it wasn't for them, I'm not sure I'd be here."