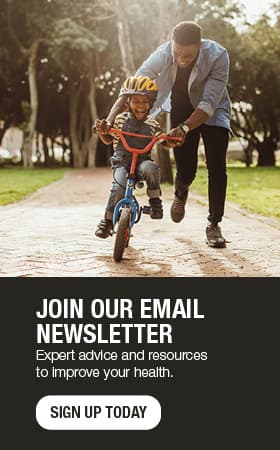 Eau Claire man survives accident, exceeds expectations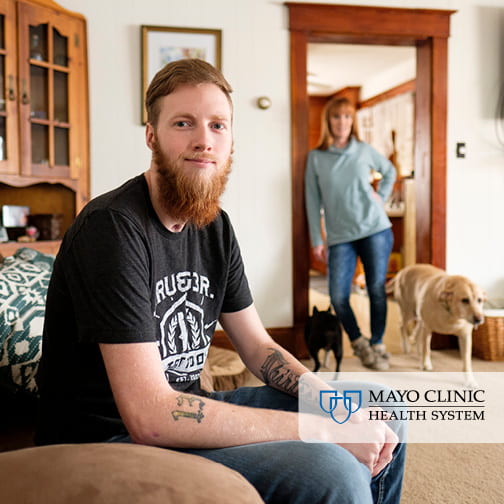 As much as she'd like to forget it, Sept. 15, 2016, is a day Julie George will never be able to erase from her memory.
The Eau Claire woman's 21-year-old son, Dylan Walling, was riding his motorcycle on State Highway 93 en route to his grandmother's house in Eleva when the unimaginable occurred.
A slow-moving manure spreader had caused a traffic back-up. Walling, wearing a helmet but traveling an estimated 79 mph at the time, passed three cars before colliding with the farm vehicle as it began to turn left into a field. The right side of his body took the impact, leaving him seriously injured with a kidney laceration, liver split in two, head injury, right femur fracture, right forearm fracture, right ankle injury, collapsed lung, broken foot, torn heel pad and toes broken so severely that he almost severed them.
"It was literally the worst day of my life," says George, of Eau Claire, fighting back tears.
Walling was transported by Mayo One helicopter to nearby Mayo Clinic Health System in Eau Claire, a Level II trauma center, where he remained for the next month, the first 10 days in a coma.
Doctors quickly assessed the severity of Walling's injuries and determined his probability of survival to be just 20 percent. His most life-threatening injury was his liver, and the 2013 Elk Mound High School graduate advanced to the operating room within 14 minutes of his arrival to the hospital.
"Dylan had a total of 14 different surgical procedures over the course of about two weeks, most of them in the first couple of days," explains David Ciresi, M.D., a general and trauma surgeon and trauma medical director in Eau Claire. "The initial one that we did was to open his abdomen up, in what we call a laparotomy, to control the bleeding from his liver."
Dr. Ciresi performed three of Walling's surgeries — two on his abdomen and one on his trachea — and was 1 of 40 providers in a variety of disciplines to care for Walling during his hospitalization. Dr. Ciresi doubts Walling would have survived had he not come to a multidisciplinary, defined trauma center.
"No way, no how. He would've been dead within an hour and a half," Dr. Ciresi says. "It was because of the coordination of care and the multitude of different treatments that we have to offer that he survived and did as well as he did."
Following his month-long critical care hospitalization at Mayo Clinic Health System in Eau Claire, he spent three weeks rehabilitating at another Eau Claire hospital. He continues to receive weekly physical and occupational therapy and, according to his care team, has made remarkable progress and is expected to make a full recovery.
"I feel pretty good," says Walling, who remembers only a small portion of the day of his crash and only segments of his hospitalization. "I'm walking; not like normal, but I'm walking with very little pain."
James Banich, M.D., a plastic surgeon at Mayo Clinic Health System in Eau Claire, was brought in for an intraoperative consult early on, when it was still unknown whether Walling's right leg would need to be amputated. Doctors debated whether the limb could be salvaged or, in light of his infections, fever and other medical issues, the safest course was to remove it.
"He far exceeded any of our expectations," Dr. Banich says. "He quickly went from someone who should not have survived to someone who not only survived, but is thriving, and the function that he has in the limb that we saved is much better than I thought possible."
Dr. Banich performed a two-step procedure in which he applied a skin substitute over Walling's exposed bone and tendons to create a dermis or deeper layer of the skin. The substitute is covered by a silicone bilayer that stayed on for four weeks, after which time the wound was healed enough to put a skin graft over the area to further cover and repair it.
Following Walling's progress has been incredibly rewarding, says Dr. Banich, who, over the months, has developed a good-natured rapport with his patient.
"As a physician, I try to individualize each patient's care, and very early, I realized with Dylan that he had a great sense of humor, and he has a very involved mom who is incredibly devoted to getting him better. I think that combo really assisted in getting him miraculous results."
George marvels at how far her son has come and says she'll be forever thankful to his medical team.
"They were completely amazing, and the nursing care that he received was phenomenal," she says. "For how unbearable the situation was, they just made it so much easier to get through. They not only took care of Dylan, but they took care of the family."
In this video, Dylan and his family explain how expert care provided by a team of over 40 Mayo Clinic Health System physicians saved his life after a motorcycle crash: