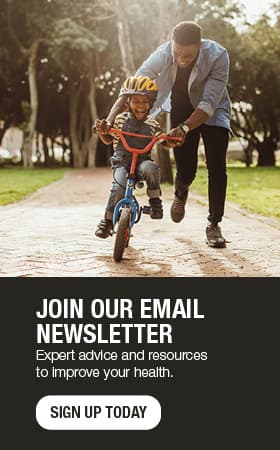 Care teams: A family affair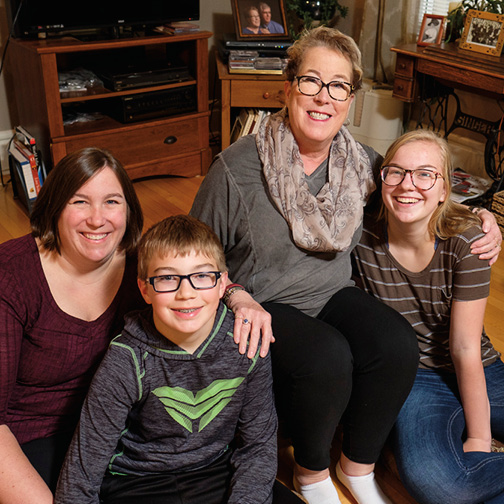 Wellness is a family affair for Katie Meyer. The Eau Claire, Wisconsin, woman, her two children and mother see the same physician and care team at Mayo Clinic Health System in Eau Claire and have for the past decade.
"It's just a nice, close-knit kind of care feeling," says Katie, 37.
Katie says it's comforting to know that when the family needs care, their Family Medicine physician and other qualified, caring helping hands are available just a call or click away.
"We rely on our care team a lot," says Katie, who works in Patient Registration at Mayo Clinic Health System in Eau Claire.
Convenient care
Care teams are designed to provide support in the manner most convenient manner to you, whether that's in person via a physician, nurse practitioner, physician assistant or other professional; by phone; or online. Additional care team members include nurses, clinical assistants, pharmacists, dietitians and social workers, all of whom help support your health and wellness. Depending on the situation, this could involve seeing a nurse for a needed vaccination or using the eConsult service to get in touch with a specialist and avoid an extra appointment and its associated cost.
"I like Patient Online Services, the online portal, the best. I think it's great because I can send a message, and I almost always get a response within a few hours," says Katie.
Katie's mom, Kathleen Forer, also of Eau Claire, is in remission for multiple myeloma, a type of blood cancer. Although lately she has seen oncologists more often, she still keeps in touch with her primary care provider through the online portal.
"I have a couple of prescriptions through her, and if I ever have a question, I just message her. It's very helpful," says Kathleen, 68. "She knows the whole family, and she considers the mental stress of my disease when she's treating any of us."
---
"Making the connections and relationships with people through time and getting to know their family makes our job very gratifying." — Family Medicine team
---
The same physician also cares for Katie's daughter, Allyson, 14, who has asthma and allergies, and son, Jaren, 10, who struggled with MRSA and other health issues when he was younger. Above all, Katie says she appreciates the continuity of care she receives through the health care team.
"Whether it's Allyson's or Jaren's appointment, even if we're not talking about our physical health, we're always touching base on what's up," says Katie. "So if I come in for Allyson's appointment and something new has happened in the family, it's nice because you're not telling the story three or four times. You tell it once, and she remembers when we come in for Jaren or me. It's nice to have that continuity. It's something we wouldn't have if we each had a different provider."
All in the family
Katie's provider says she truly enjoys caring for the family, whom she describes as very down to earth and positive people, and appreciates the level of trust they've placed in her and the rest of the care team. She says one of the beauties of working in family medicine is the ability to care for patients of all ages, from newborns to the elderly, and multiple family members simultaneously.
Working within a care team and knowing patients well makes a big difference. Patients realize the care team surrounds and takes care of them. Providers say making the connections and relationships with people through time and getting to know families makes their jobs gratifying.