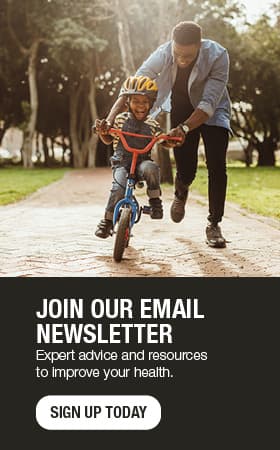 Gratitude challenge participants find new appreciation for life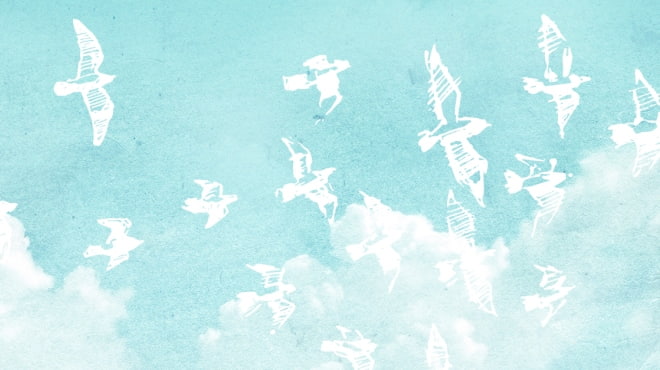 When Shirley McCann's husband started showing signs of dementia, she became his caregiver. The 73-year-old Overland Park, Kansas, resident found the responsibility overwhelming at first. As her stress level increased, Shirley began to suffer panic attacks.
"I didn't know what I was going to do, because I don't have any help," Shirley says. "It's easy to get frustrated. That frustration was eating into me."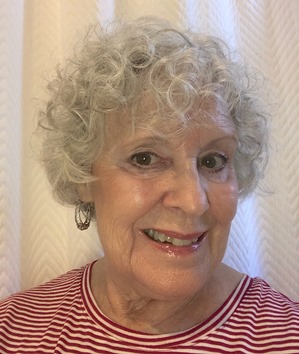 Wondering how to cope, Shirley took interest when she saw a post on social media about a free gratitude challenge program offered by Mayo Clinic Health System now known as Discover Gratitude.
Participants in Discover Gratitude download a journal to record three things for which they are grateful each day. They also are asked to perform a deliberate act of kindness, perhaps as simple as opening a door for someone or smiling at someone in a hallway. The third step is to take a moment to be mindful each day — a moment to reflect, perhaps by taking a walk, watching birds or listening to children playing. The challenge spans 30 days, though many participants continue to keep a journal afterwards.
"The concept is based on a lot of research about happiness," says Sara Carstens, director of Community Engagement and Wellness at Mayo Clinic Health System in Northwest Wisconsin. "It's not really the material things we have that make us happy so much as our relationships and being grateful for the things we have."
They don't need to be big things.
"At first I kind of had to think about it," says Shirley. "It was simple things I put down — things that you take for granted every day. I got a good night's sleep, I got to take my teenage granddaughter to the mall, I have my daughter's friendship and love or I found a pair of jeans that fit."
Shirley says the process helped her develop a more positive attitude.
"I kept these things in my head all day to write down in the evening," she says. "Not only did I realize how much I had to be thankful for, but I was more considerate — more aware of other people's issues."
Long after the 30-day challenge ended, Shirley continues to keep a journal.
Grateful kids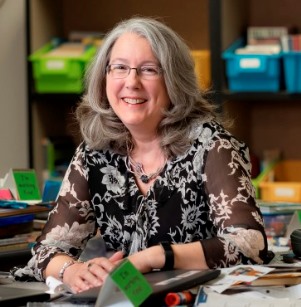 The exercise in gratefulness, kindness and mindfulness not only is beneficial for adults. Mary Stamos, 58, a fifth-grade teacher in Altoona, Wisconsin, saw an opportunity to use the challenge with her students as part of a daily writing assignment. Mary had her students write in their gratitude journals for a few minutes each morning. She says it accomplished more than developing the children's writing skills.
"It was very positive for the kids to hear them talk about positive things in their lives," Mary says. "It prompted other discussions with kids where they would ask each other, 'What's that about?' These are things we want to promote with kids: self-reflection, thinking about positive things in their lives and giving to others."
Mary says it was easy to work the activity into her students' day, and the 30-day challenge appealed to them. After writing about the obvious topics, like family and friends at first, it was a good stretch for them to think of other things throughout the course of the month. The class brainstormed together to come up with more ideas.
"Kids like a challenge," Mary says.
Accentuate the positive
Sara says a gratitude practice isn't intended to downplay the worries or challenges that people face, but rather to help people shift the focus to positivity over negativity and approach life with a different mindset. The activity can be relevant for anyone, whether they feel life is going fine, or they are dealing with depression or anxiety.
"We spend more time thinking about what is going well and less worrying about the future or mulling over the past," Sara says.
Sara says the feedback from those who have tried the program has been overwhelmingly positive. Respondents report a boost in mood and an increased appreciation for what they have in life.
Anyone can participate independently, but Sara especially recommends doing it together with family and friends.
"If you hold each other accountable for prioritizing gratitude and kindness, I think it could have even more of an impact," Sara says. "If we can help ourselves, why not try to help others in our lives, as well?"
---
Learn more about the Discover Gratitude challenge:
Visit the Discover Gratitude page, and register for the challenge.
Watch a video about the Discover Gratitude program: