Posted By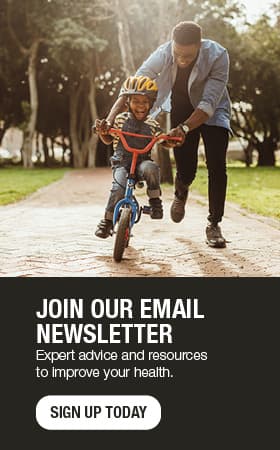 Unnamed pain: Coping with ambiguous grief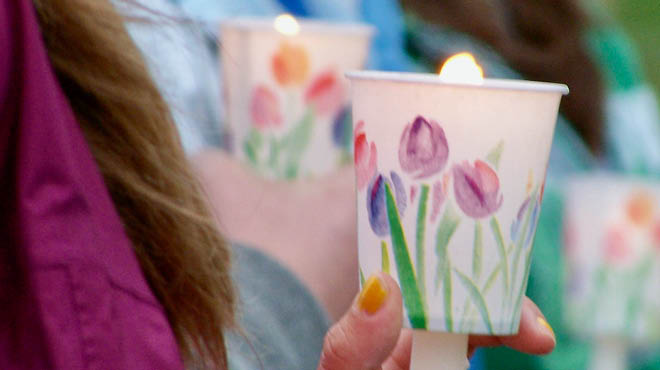 The death of a loved one can be among the most distressing experiences people face. It's a clear loss with expected and validated feelings of grief and sadness. Many times, however, people can feel significant loss when there isn't a death. It can be more difficult to recognize and validate these emotions.
Ambiguous grief is a person's profound sense of loss and sadness that is not associated with a death of a loved one. It can be a loss of emotional connection when a person's physical presence remains, or when that emotional connection remains but a physical connection is lost. Often, there isn't a sense of closure.
Ambiguous grief can feel lonely, stressful and confusing. Your feelings need to be validated and the significance of the experience recognized. However, there's often no formal recognition from others that a loss has occurred — or if others do acknowledge it, they show no recognition that it is of any major significance. You may have intense sorrow, numbness, bitterness, persistent longing, pain, rumination, guilt and anger.
Types of ambiguous grief
Grief is complicated and complex. Ambiguous grief is no exception.
Many scenarios could generate feelings of ambiguous grief, which usually fall into one of these general categories:
Goodbye without leaving
This happens when the person you are grieving is physically alive but not emotionally or relationally part of your life. Examples include divorce, estrangement, incarceration, relocating to a new country or a chronic illness like dementia. The relationship you had with the person is over or substantially changed. This can result from your decisions or be a situation entirely outside of your control.
A couple in conflict is a common situation where someone might experience ambiguous grief. A partner may say, "I want the person he or she used to be." A similar sentiment is shared by a caregiver for someone with memory loss, who yearns for the relationship before their loved one's dementia progressed. In these cases, the wanted person is no longer available, leading to significant loss and grief.
Leaving without a goodbye
You may grieve a person who is physically gone under circumstances where you are unsure if they are dead or alive. For example, the person may have an addiction that leads to abandonment or a missing person scenario. These situations are difficult because you aren't able to say your farewells. There may not be a traditional funeral or another mourning period, which can lead to a lack of closure. This grief also is experienced by children when a parent leaves the family due to a divorce.
Situational goodbye
Sometimes, feelings of ambiguous grief aren't due to a relationship change but occur because of other losses. These situations could affect you personally or occur elsewhere but cause significant grief in your life. This could include the COVID-19 pandemic, a change in future plans, natural disasters, political unrest or a loss of financial or personal security.
Ambiguous grief coping tips
People follow different paths through the grieving experience. There's no right or wrong way to grieve. There are no specific phases. It's rarely a linear path and instead has ups and downs and moves forward and back.
Remember these coping tips as you navigate your ambiguous grief journey:
Identify your grief.
It's important to validate your ambiguous grief. One way to do this is to write down everything in your life that has changed or will change due to your loss. Nothing is too small to include. Don't minimize your list, as that can short-circuit your grief. A list for a parental estrangement may include wedding dress shopping together, sending Mother's Day cards or holiday gifts, having inside jokes and more. The list for an incarcerated loved one may include lost holidays and milestones, vacations, daily conversations and physical intimacy. The list for a loved one suffering from dementia may include planned trips, sharing holidays, living in the same place and shared memories. When you are done with your list, share it with a trusted friend, family member or mental health counselor.
Recognize multiple emotions.
During the grieving process, many people experience multiple emotions simultaneously. You can feel relieved to have your divorce finalized but saddened over the loss of the future you envisioned. A loved one's dementia diagnosis can make you distressed, even as you welcome the opportunity to spend more quality time together and continue to visit often.
Don't compare.
It's impossible to compare grief because people aren't simple or the same. There are many variables or contributing factors that are more or less important to each person. It's not helpful to minimize your grief because your situation doesn't include death.
Remember that grieving can compound as well. For example, a person could be moving a child to college, caring for an ill family member and coming to terms with an estranged loved one. Separately, these situations may be manageable, but when they happen simultaneously, the person could struggle with deep feelings of ambiguous grief.
Consider ceremonies.
When there is a physical death, it's common for the community to gather to pay tribute to the lost person and lend support to those grieving. Traditions vary, but there is usually a memorial service, sharing of meals and retelling of happy memories. While full closure may not be possible with ambiguous grief, ceremonial activities can provide therapeutic benefits. You could write a letter to the person, plant a tree, donate money or time, host a remembrance ceremony or do other meaningful activities. A mental health counselor can help you find a creative way to process your loss through such ceremonies.
Seek support.
People aren't meant to carry their grief alone. Most need others to help them work through their feelings and move forward. Family members, friends, social support groups and your faith community are good resources to help you work through your grief. You may be able to find a support group focused on a particular type of ambiguous grief, such as divorce, estrangement, addiction or missing persons. Professional counseling can help you explore your emotions and develop healthy coping skills.
Feelings of loss and sadness due to ambiguous grief are valid. Talk with a professional mental health counselor if you have intense grief, anxiety or trouble performing daily tasks. There's nothing wrong with your reactions or emotions, but a counselor can help you live more freely.
Rich Oswald is a psychotherapist in Psychiatry & Psychology in Eau Claire and Menomonie, Wisconsin.