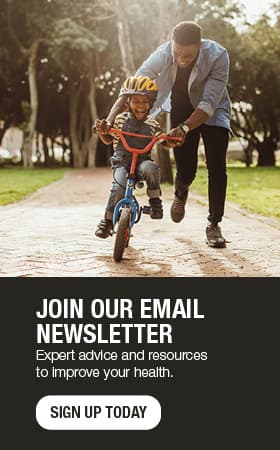 Mobile Health Clinic drives care access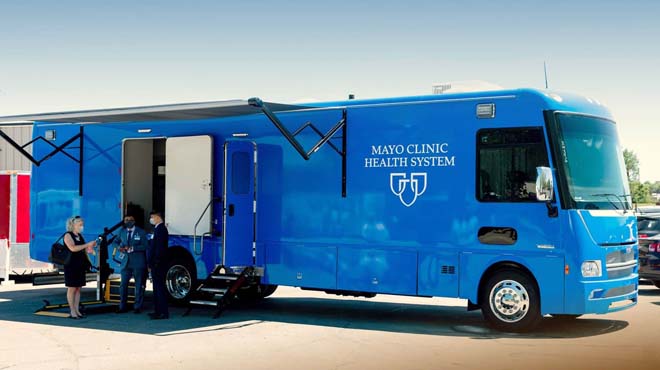 It's a bus, it's a bookmobile, it's the Mayo Clinic Health System Mobile Health Clinic. Since summer 2021, this big, blue, fully equipped clinic on wheels has been bringing health care to patients where they are.
One of those patients is June Axelson, who at 90 no longer drives. But when the clinic visits Kenyon, Minnesota, it parks just two blocks from her home.
"I thought I'd try the mobile clinic because I was getting dizzy, and it was so handy," June says. "I talked with Lynsi, and she adjusted my medications. She was so down-to-earth and easy to talk to."
Lynsi is Lynsi Romportl, a Family Medicine nurse practitioner at Mayo Clinic Health System in Owatonna, Minnesota. When she learned the mobile clinic was looking for staff, she volunteered to become part of this new way to deliver health care.
"The biggest thing is that the mobile clinic reduces barriers to care," she says. "Patients like June aren't faced with arranging transportation to our clinics in Faribault or Owatonna and spending up to half a day for something as simple as a blood draw. Also, it's really nice for patients to have one provider and one team to work with. I get to know them, and they get to know me."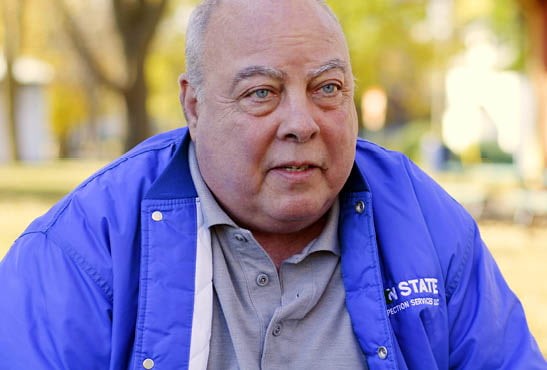 Herb Castle is another of Lynsi's patients, and he credits her with helping him get his Type 2 diabetes under control. "I couldn't believe it when I was diagnosed, so I went into denial. But Dr. Lynsi convinced me this wasn't something I could ignore. I really credit her communication and follow-up with bringing down my A1C levels."
Whenever the mobile clinic is in Kenyon, Castle can walk a couple of blocks for blood tests and to go over his medications with Lynsi rather than driving 20 minutes to Faribault, Minnesota. "What's not to love about it?" he says.
Not only does the Mobile Health Clinic serve Kenyon, it also stops regularly in nearby Blooming Prairie, Minnesota. That's been a plus for Allan Benson.
"We no longer have a clinic here, and it's a 20-mile drive to Owatonna," he says. "I've had a great experience with the Mobile Health Clinic. Emily has a great style, is very engaging, really listens to you and asks good questions." Emily is Emily Majerus, a Family Medicine physician assistant at Mayo Clinic Health System in Austin, Minnesota.
"I've always been focused on opportunities to create access to care, especially in these small communities. Essentially, we're traveling to people's doorsteps and providing high-quality, patient-centered care," says Majerus. "Patient compliance increases when you make care so convenient. I can see them on Tuesday and follow up with them on Thursday.
"The mobile clinic functions just like my brick-and-mortar clinic in Austin. It just has more wheels and windows."
About the Mobile Health Clinic
The Mobile Health Clinic provides year-round preventive health screenings, chronic disease management and telehealth to connect patients to Mayo Clinic Health System health care professionals. Plans call for more advanced telehealth care.
Services include:
Acute illness and infection
Anticoagulation and international normalized ratio, or INR, checks
Chronic disease checks
Immunizations
Pediatrics
Preventive services
Sprains and fractures (casting or imaging done at standard clinics)
Wellness visits
Virtual pacemaker checks and specialty consults
The Mobile Health Clinic regularly visits Blooming Prairie, Butterfield, Kenyon and Sherburn, Minnesota.
Learn more about the Mobile Health Clinic, and take a virtual tour.