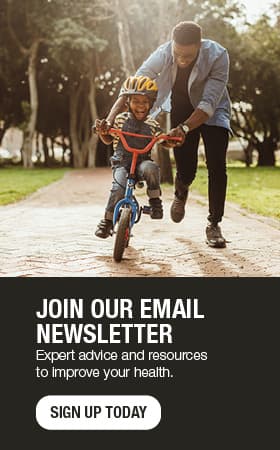 Transforming colonoscopy scheduling with AI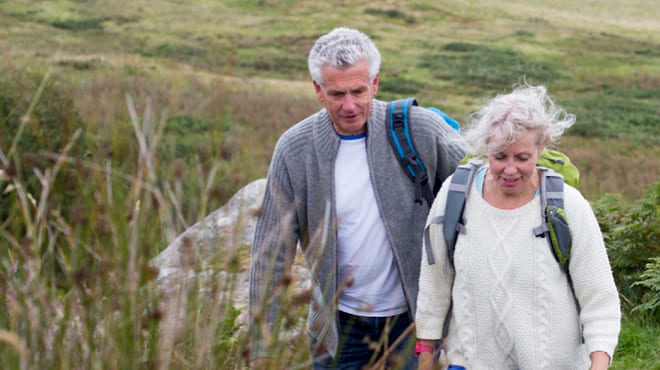 Very few people look forward to having a screening colonoscopy. Even though a colonoscopy is considered the gold standard for the early detection of colon cancer, some people put off having the procedure. Any barrier in the process could be viewed as an excuse to skip it completely.
Barriers to scheduling
Some people are concerned about the preparation required. Others may not be able to take time away from daily obligations due to the sedation or anesthesia used during the procedure.
Sedation and anesthesia are levels on a spectrum of consciousness during a colonoscopy. With regular sedation, a patient can respond to verbal or physical stimuli but has little or no memory of the procedure. With general anesthesia, a patient is completely unconscious during the procedure.
Each option has benefits and risks. Some patients do not tolerate regular sedation, which means they need to repeat the preparation and screening under a higher level of anesthesia.
Finally, scheduling a colonoscopy has been a labor-intensive process, leading to wait times of weeks or months.
Nurses and health care providers manually reviewed each patient's health history and anesthesia guidelines to determine which patients were best suited for sedation and which required anesthesia instead. This manual and subjective process delayed patients' ability to schedule their procedures.
This was a challenge because timely scheduling of colonoscopies is critical to prevent and catch colorectal cancer early. In its earliest stages, colon cancer is small, less likely to have spread and might be easier to treat. Regular screening can even prevent colon cancer, as precancerous polyps can be removed during the procedure before they have a chance to develop into cancer.
Building an intelligent and automated option
Sushil Garg, M.B.B.S., a Mayo Clinic Health System gastroenterologist, and Amy Szymoniak, a Mayo Clinic Health System operations manager, knew there had to be a better way. They reviewed the anesthesia guidelines and also reviewed literature and applied that for determining the patients who should get sedation or anesthesia and also who might fail with regular sedation. Using this information, their team developed a way to pull data from patients' health record to determine the correct sedation for screening colonoscopies.
The new process standardized the type of sedation necessary for each patient and removed subjectivity. It was quicker than before and a big step in the right direction, but the team knew they could improve it further.
Enter Mayo Clinic Health System's Artificial Intelligence and Bioinformatics and Cohort Knowledge Intelligence Solutions teams, which are dedicated to finding ways to use data, artificial intelligence (AI) and technology to improve health. The teams built on the previous work and streamlined the decision-making process with an intelligent and automated method using information already in each patient's health record. With this work, decisions could be made within one day versus many days.
"When Dr. Garg and team implemented the new process, the time it took for a nurse to collect the necessary patient information went from four minutes to zero, as the process was automated. And the amount of time for the provider to review each case was reduced from five minutes to two," says Rajeev Chaudhry, M.B.B.S., Community Internal Medicine. "Most importantly, the percentage of patients who now can have a gastrointestinal procedure performed with moderate sedation increased from 39% to 64%, resulting in 150 more patients being accommodated per month, and significantly improving access and care for the patients."
This increased efficiency for making the right decision and improved patient access is exactly the point, says Zan Degen, vice chair of Administration at Mayo Clinic Health System in Northwest Wisconsin.
"By identifying specific guidelines within the process, we have a much easier time prioritizing patients and avoiding delays in scheduling," says Degen. "This greatly improves the time it takes to identify if a patient has noncancerous or cancerous polyps, which will greatly decrease the time before treatment, if needed, begins."
Benefits for all Mayo Clinic patients
This process, which is aligned with Mayo Clinic's values of Teamwork and Innovation, is being shared widely to improve access and the health of all patients. Mayo Clinic uses one health record across locations, so it will benefit patients regardless of where they receive care.
This is an example of how Mayo Clinic Health System brings the power of Mayo Clinic to rural communities. It also illustrates collaboration and the sharing of discoveries across Mayo. In this case, using AI to transform care to the patients and communities Mayo serves, according to Prathibha Varkey, M.B.B.S., president of Mayo Clinic Health System.
"This application exemplifies what we can accomplish for Mayo's 'Bold. Forward.' strategic plan, especially when teams from different disciplines and areas come together to work on a common cause," she says.
Mayo Clinic Health System staff bring the knowledge and expertise of Mayo Clinic to communities in southern Minnesota, western Wisconsin and northeastern Iowa to ensure patients receive world-class health care close to home. Our care teams use advanced technology to identify trends; develop new procedures, diagnostics and next-generation care models; advance medicine; and provide healing today and in the future.