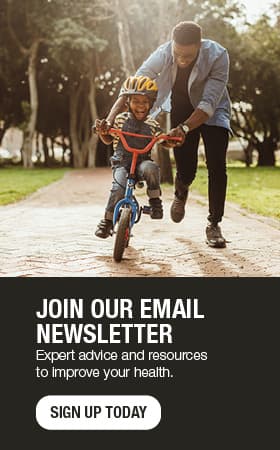 Why do I need safety glasses?
Many workers underestimate the importance of eye health, especially when working 9 to 5, five days a week. Who has time to go see an optician? Each day, about 2,000 U.S. workers have a job-related eye injury that requires medical treatment. About one-third of the injuries are treated in hospital emergency departments, and more than 100 of these injuries result in one or more days of lost work according to the Centers for Disease Control. Fortunately, most of these injuries can be avoided with a high-quality pair of safety glasses with impact-resistant lenses.
The Occupational Safety and Health Administration requires employers to provide eye and face protection for employees whenever they are exposed to potential eye injuries during their work if work practice or engineering controls do not eliminate the risk of injury.
Safety glasses are not regular glasses, and regular glasses are not a replacement for safety glasses. One major difference in these two products is material. Some safety glasses are made with the same material that is used for jet windshields. The chances of them shattering on impact are slim to none, because they are built and tested to withstand high-impact projectiles that regular glass would not. Normal glasses, while sturdy and built for everyday wear, are made of a plastic called acetate that is not heavy duty enough to protect your eyes in work situations.
The second main difference is that regular prescription glasses do not give the 360-degree coverage that safety glasses do. Regular glasses are meant for comfort, not protection.
Finally, the safety-goggles-worn-over-glasses look is not safe either. Regular glasses under safety glasses do not allow safety glasses to sit where they are supposed to or, in some cases, to seal appropriately to your face. If you need prescription lenses and you wear safety glasses on a regular basis, the safest option is to buy prescription safety glasses.
Prescription safety glasses only can truly be considered protective eyewear if they meet certain requirements established by OSHA and the American National Standards Institute. OSHA enforces occupational health and safety standards, while ANSI establishes manufacturing standards. Mayo Clinic Health System offers a variety of frames that have the appearance of regular dress eyewear but include side shields for units that may need to guard against debris or fluids and meet national requirements.
Mayo Clinic Health System has certified opticians that ensure the glasses will fit properly for each type of work, i.e., electricians, welders, construction, medical, as well as computer work. People that work in front of a computer for hours every day can benefit from glasses that filter blue light, which is hazardous to the health of the eye. Safety glasses are customized for an exact prescription that would give the wearer the best vision possible while maintaining safety for their eyes.
Joseph Dolan, M.D., is an ophthalmologist at Mayo Clinic Health System in Eau Claire.