Posted By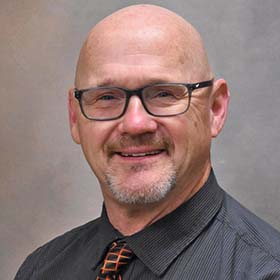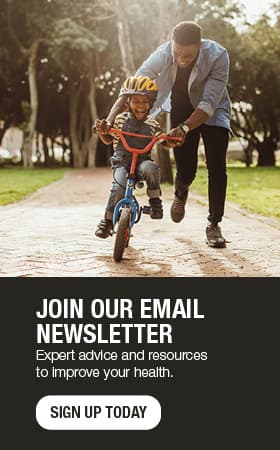 Relief for dry eyes a welcome sight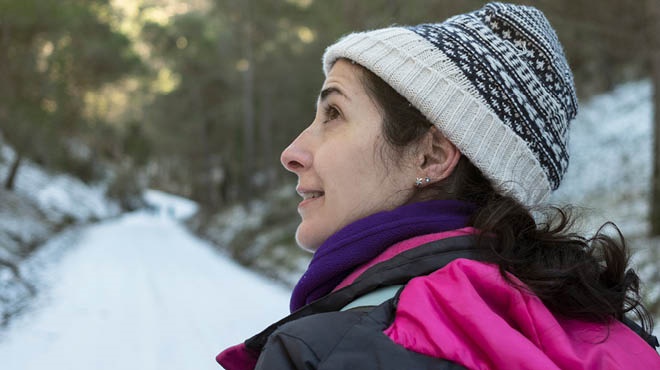 You may have heard the adage "A picture is worth a thousand words." That is used to say that it is easier to show something than describe it. This is because our sense of sight is responsible for most of the information that we absorb from the world around us. How people move through their days and interact with others and their environment is impacted by their vision. If you can see well, the odds are that you rarely think about your eyes and may even take your eye health for granted.
However, for many people, dry eye disease is an uncomfortable condition that affects their daily lives. People with dry eyes produce poor quality tears, not enough tears or both. This leads to chronic inflammation of the eye surface and a stinging or burning sensation. Other symptoms include eye redness, difficulty wearing contact lenses, watery eyes, blurred vision, sensitivity to light or eye fatigue. Some people experience dry eyes in specific situations, such as on an airplane, while looking at a computer screen or during periods of low humidity like during the winter. Here's what you need to know if you suffer from dry eyes.
I have dry eyes, but my eyes are watery all the time. How can that be?
Your eyes produce three kinds of tearing:
Basal (basic), which produces continual lubrication to your eye
Emotional, which occurs when a person is upset or moved by a sensitive situation
Reflex, which occurs when trying to flush a foreign object from the eye
With dry eye disease, basal tears are of poor quality and quantity. With emotional tearing and reflex tearing, there are plenty of tears but they're typically poor quality.
When your eyes get dry enough, they act as if there is something in them and try to flush it out, which leads to watery eyes. Watery eyes is the No. 1 complaint of dry eye sufferers.
What causes dry eye?
Dry eyes can occur when you're unable to produce enough tears. The medical term for this condition is keratoconjunctivitis sicca.
Common causes of decreased tear production include:
Age
Normal aging changes your eyes, and they don't function as well as when you're younger.
Hormones
Changes in hormone levels associated with age, menopause, pregnancy or birth control pills affect the eyes.
Specific medial conditions
People who have acne rosacea, diabetes, thyroid disease, autoimmune diseases and inflammatory diseases that include rheumatoid arthritis, lupus and Sjogren's syndrome are more likely to develop dry eyes. About 50% of people with acne rosacea have dry eyes. In addition, dry eye disease is often the first presenting symptom of rheumatoid arthritis.
Medications
Oral medications, including antihistamines, antidepressants and birth control pills, can increase the likelihood of dry eyes. Preservatives found in medicated eye drops that are used chronically, including glaucoma drops and over-the-counter artificial tears, also can worsen dry eye symptoms. Avoid drops that claim to get the red out. These can lead to rebound red eyes, which cause eyes to be even redder and more irritated than before.
Smoking
Irritation from secondary smoke, as well as the internal effects of smoking may lead to dry eyes.
High-fat diet
Diets high in omega-6 fatty acids and low in omega-3 fatty acids can cause inflammation, a key component to dry eye disease. A heart-smart diet is an eye-smart diet, such as the Mediterranean diet.
Overall eye health
The health of your eyelid margins and eyelashes is important. Eye conditions can contribute to dry eye disease, such as blepharitis (dandruff-like debris called scurf), Meibomian gland dysfunction, ocular rosacea, irregular eye lid margins and mites living in eyelash follicles.
Contacts
Wearing contacts disrupts the tear film, leading to dry eye symptoms and decreased contact comfort and wearing time. Existing dry eye disease can lead to poor successful contact lens wear.
Environment
Dry, windy, dusty and smoky conditions can all be problematic. So is polluted air quality, including second-hand smoke and seasonal air quality. Winter can be especially challenging with dry air and forced air heaters in vehicles or other enclosed environments.
Blinking rate
A poor blinking rate can affect your eyes. A normal rate is 15 blinks per minute. A poor blinking rate would be as low as 4-5 blinks per minute. Incomplete blinking, which is often 60% to 70% when working on digital devices, also can lead to dry eyes.
Vitamin D deficiency
Many people are vitamin D deficient. This contributes to dry eyes, along with many other health issues.
Is there anything I can do to improve my dry eye disease?
Yes, but it takes time. Your dry eye disease didn't occur overnight. It took many months or years to develop, and it's not going to go away immediately. The first step is to visit your eye doctor and discuss your symptoms. Many people fail to mention these issues to their eye doctor because they don't see them as important.
How your eye doctor can help
Your doctor will work to evaluate your symptoms and the quality and quantity of your tears. The doctor will ask about your symptoms, including when, where, how often and what you're doing when they occur. Then, ask about your general health and the medications you're taking.
Finally, the doctor will perform a thorough quality evaluation of your eyelashes, eyelid margins, Meibomian glands and the surface of the eyeball (the conjunctiva and cornea).
Once an evaluation is complete, your doctor will design a treatment plan to improve the environment for your eyes and your dry eye disease. There's no magic wand to make dry eye disease instantly better. However, if a treatment plan is followed and you learn and use new habits, your dry eye disease can be improved.
Treatment options may include:
Reduce eyelash and eyelid inflammation with hygiene, supplements and prescription drops.
Improve quality and quantity of the Meibomain gland oil using supplements, hot compresses and other treatments.
Quiet eye surface inflammation with artificial tears, supplements and prescription drops.
Increase quantity of tears using artificial tears, prescription drops and tear duct (punctal) plugs.
Control your environment with a humidifier and eliminating forced air across the face.
Improve diet with supplements and meal planning.
Robert Friese, O.D., is an optometrist in Fairmont, Minnesota.