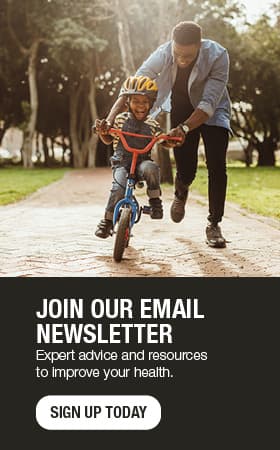 Try some new fruits and veggies this summer
It's hardly news that fruits and vegetables are good for you. The real news is why. "More and more is being learned about how fresh produce, beyond its rich stores of vitamins and minerals, can supply us with substances that help ward off many illnesses," explains Emily Schmidt, a registered dietitian at Mayo Clinic Health System in Albert Lea, Minnesota.
To enjoy a full mix of foods that help fight disease, pick a variety of colors from the produce bin. "Sometimes we get into a rut and eat the same types each day," says Emily. "Break out of your comfort zone and try a couple of these less well-known fruits and veggies, if available in your local grocery store or farmers market this growing season":
Beets
Bok choy
Celery root
Collard greens
Dandelion greens
Eggplant
Figs
Kohlrabi
Leeks
Morel mushrooms
Pluots and apriums (hybrids of an apricot and plum)
Rhubarb
Persimmon
Swiss Chard
Turnip
Emily recommends this recipe as a refreshing, elegant end to any meal:
Fresh figs with walnuts and mascarpone
¼ cup chopped walnuts
12 ripe figs
2 tablespoons mascarpone cheese or whipped cream cheese
Pinch of ground nutmeg
¼ cup honey
Put the walnuts in a small, dry frying pan over medium-low heat. Cook, stirring often, until lightly toasted, 3 to 5 minutes. Transfer immediately to a plate to cool. Slice the stems off the figs. Cut an X in the top of each fig, cutting down into the fruit about 1 inch. Carefully squeeze each fig from the bottom to open it slightly. Spoon ½ teaspoon of the cheese into the opening of each fig and sprinkle with nutmeg. To serve, divide the figs among individual plates. Sprinkle with toasted walnuts and drizzle each serving with 2 teaspoons of honey.
Serves 6.
Get more healthy recipes from Mayo Clinic, including these full of nutritious fruits and vegetables: