We are experiencing high call volumes:
Use your account on the Mayo Clinic app or patient portal to check symptoms, get care recommendations and make an appointment.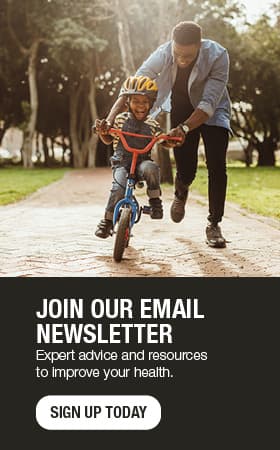 Too dry for tampons: Now what?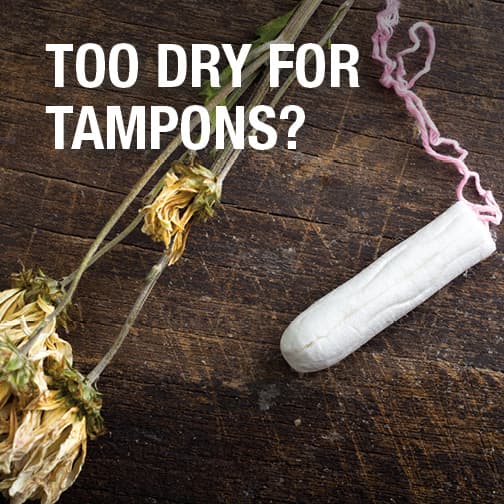 No one looks forward to their menstrual cycle and the pain and other symptoms it brings with it, but what if you're too dry to use tampons to combat the bleeding? There are a few factors that can cause dryness and a few ways to treat the problem.
Typically, vaginal dryness isn't normal, unless you're starting menopause or just have had a baby. If those situations don't apply to you, it could also be any of these reasons:
Estrogen deficiency (this can have various causes)
Menopause
Psychological and relationship issues
Medications for blood pressure, antihistamines, anticholinergics and birth control, specifically the Depo shot.
Postpartum status, especially if you're breastfeeding
Removal of ovaries
Douching
Vulvar skin disorders
If you're experiencing vaginal dryness, try these solutions:
Use vaginal lubricants that are oil- or water-based
Use a vaginal moisturizer
Get estrogen hormones/therapy
Avoid wearing silk clothing or undergarments; try cotton instead.
Avoid taking bubble baths or the use of scented soaps or lotions as these can cause more irritation and dryness
If you're unsure what could be causing your vaginal dryness or where to begin with the solutions, see your health care provider for further evaluation and treatment as needed.
---
For the safety of our patients, staff and visitors, Mayo Clinic has strict masking policies in place. Anyone shown without a mask was either recorded prior to COVID-19 or recorded in a non-patient care area where social distancing and other safety protocols were followed.
Topics in this Post