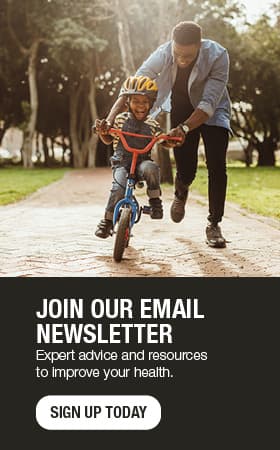 Tips for drinking more water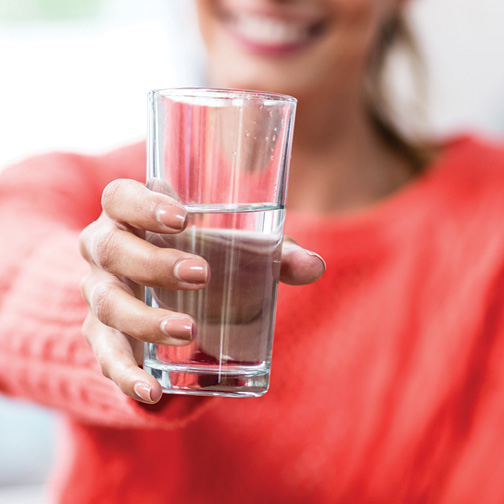 Upping your water intake may seem easy. Yet many of us aren't coming close to getting enough water: 2.7 liters per day for women and 3.7 liters for men.
"We're busy, and it can be hard to remember to drink up," says Liana Reiland, a Family Medicine nurse practitioner at Mayo Clinic Health System – Oakridge in Mondovi.
Reiland offers these tips for upping your water game:
Flavor it — Add fruit to your water. Lemons, limes and oranges are tried and true. Cucumber, watermelon, strawberries and herbs also are delicious options.
Tie it into a routine — Drink a glass of water every time you brush your teeth, eat a meal or use the bathroom.
Eat it — Many fruits and vegetables have a high water content, including melon, cucumbers, lettuce and celery.
Track it — Invest in a high-tech bottle that connects to your smartphone and records how much you drink. Or track your intake in your calendar.
Challenge a friend —Kick off a healthy competition with a friend or your kids to see who can meet their guzzling goal most often.
Take it to go — It can be challenging to drink enough water when you are on the go. Fill your water bottle before you leave home, and bring it along on your daily travels.
Alternate your drinks — If you can't give up soda or juice completely just yet, try alternating it with water. Each time you finish a glass of water, switch to soda or juice and vice versa.
---
For the safety of our patients, staff and visitors, Mayo Clinic has strict masking policies in place. Anyone shown without a mask was either recorded prior to COVID-19 or recorded in a non-patient care area where social distancing and other safety protocols were followed.
Topics in this Post