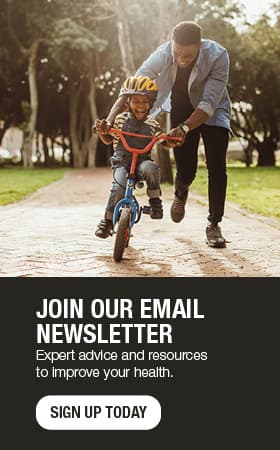 The nature of grief: Lessons in loss and life
Change is the challenge we face as something old gives way to something new. In the past several years, my family and I have watched many changes take place in our neighborhood. Most significantly, the road outside our house needed to be replaced.
Along with the pavement and plumbing removal, we watched as tree after tree in the boulevard gave way. Following the completion of the new road, a storm came in and took many more compromised trees.
Over the past winter, all the ash trees in the neighborhood had to go. It seems silly, but we grieved over the loss of trees that used to provide shade during our daily walks. I felt those beautiful trees also represented history and strong roots.
With the death of a loved one, we often face a similar change in landscape. The path we once walked and the things we felt certain about and protected by, are seemingly gone in an instant.
Keeping the memories of our loved one alive has an overwhelming responsibility. Our traditions and roots can feel compromised. It is important in times of loss to honor the natural emotions we experience and endure the heavy weight change can bring.
In life, we are vulnerable to changes all around us, and it is natural to search for ways to protect ourselves. To know more about grief does not protect us from its place in our lives. Instead, grief can call us to find change within ourselves. We grow in our continued quest to explore meaning and purpose in our own stories and transform our perspective.
Our neighborhood walks have since been dotted with mysterious new saplings. We have become more and more curious not just about what kind of trees they are, but what they will become for the next generation that walks this same path.
This change reminds us that the space within ourselves that feels sorrow for what we once loved can also feel joy for the hope in what is yet to come.
I encourage those looking to explore their own natural journey through grief to consider attending a support group to explore loss and the transformation it can bring. Explore what's available in your community.
Trisha Lundin is a Bereavement Services counselor in Eau Claire, Wisconsin