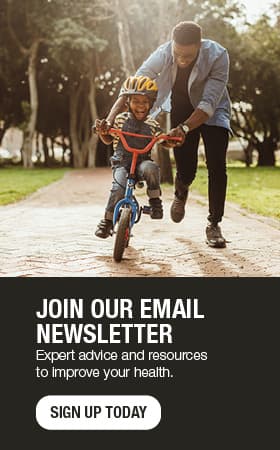 The facts about chest acne
Acne is a skin condition that nearly everyone deals with at some point in their lives.
Acne is caused by the accumulation of dead skin cells that block your pores and leads to an abundance of a specific type of bacteria present on the skin called propionibacterium acne. As a result, your skin becomes inflamed and causes whiteheads, blackheads or pimples to form.
The unfortunate truth is that acne has no boundaries. It is more common for teenagers, but it can affect people of all ages. And I see it about equally between men and women. Acne also can appear anywhere you have oil glands in your skin, so it can occur on your back, face, stomach or chest.
Chest acne develops the same way as acne on other parts of your body, but there are some factors that lead to the development of chest acne, including:
Using skin care products that prevent or hinder water loss
Friction from clothing
Excessive sweating
It is important to note that chest acne is not the result of poor hygiene. It's not caused by dirty skin, and can actually be made worse with harsh soap or chemicals and rough scrubbing.
Other factors that worsen acne include:
Certain medications — Examples include corticosteroids, testosterone or lithium.
Hormones — Hormonal changes related to puberty and pregnancy can cause your glands to produce more oil and lead to more acne.
Diet — Some studies suggest that skim milk, chocolate and foods high in carbohydrates can worsen acne. I discuss this with patients and recommend a moderate, rather than restrictive, approach to limiting these foods, if desired by the patients.
Stress — When your body is under stress, it produces hormones called androgens that have effects on various parts of the body, including the skin. In the skin, these hormones may stimulate hair follicles and oil glands, leading to more inflammation and development of acne.
There are many treatments available for chest acne to help you avoid skin scars, make acne less noticeable and lower the emotional stress caused by the acne. Use gentle scrubs and noncomedogenic creams so skin pores don't get clogged. Over-the-counter body washes that include salicylic acid and benzoyl peroxide can provide some relief of mild inflammatory acne. Also, avoid coarse or rough body scrubs, as they are traumatic to the skin.
If over-the-counter products are not working, talk with your health care provider about topical and oral medications that can help you manage your acne.
Sultan Mirza, M.D., is a skin cancer specialist and dermatologist in Mankato, Minnesota.