Specialties, Services & Treatments
Dermatology Services & Treatment
Feeling comfortable in your skin is important. Our dermatology experts understand that and are committed to helping restore your skin inside and out. We offer the best possible care for your dermatology needs, providing comprehensive care and treatment for all types of skin, hair and nail diseases, and removal of body fat.
Find out more about our dermatology services:
Conditions and consultations
Our dermatologists and specialists provide consultations for diseases of the skin, hair and nails, in addition to body fat removal.
Conditions we treat include:
Acne
Aging skin
Athlete's foot
Cold sores
Eczema
Hair loss
Hives
Moles
Nail problems
Psoriasis
Rashes
Rosacea
Skin cancer
Warts
Diagnosis and treatments
Our dermatologists diagnose your condition and provide recommendations for nonsurgical or surgical treatment options that can help you look and feel your best.
Treatments we provide include:
Acne chemical treatment
Cosmetic surgery
Cryolipolysis (CoolSculpting) fat removal
Dermal fillers, or volume restoration
Hydrating skin renewal
Laser surgery
Skin resurfacing
Skin color correction
Skin tightening
Skin needling


Dermatology specialists
Our dermatology and dermatopathology specialists have expertise in genetics, immunology, melanoma, oral disease, pathology, pediatrics, pharmacology, public health and surgery. Their broad range of clinical, educational and research experience ensures you receive care you can trust.
Our specialists include:
Dermatologists, including Mohs surgery specialists
Nurse practitioners
Physician assistants
Aestheticians
RN consultants
Find dermatology specialists near you.
Additional treatment may be provided by:
Referrals
You can make an appointment without a referral from your provider — simply call the appointment number of your preferred Dermatology location.
FAQ
What should I bring for my first appointment?
For your first appointment, bring your current prescription information or any medical records from non-Mayo Clinic Health System facilities. Complete a medical records release form to authorize the transfer of health records from another health care facility to us. Visit our Medical Record Forms page for this form and other forms in multiple languages.
What are my payment options, and do you offer financial assistance?
Visit the billing page of your preferred location for information on insurance, billing and payments.
We serve patients in difficult financial circumstances and offer financial assistance to those who have an established need to receive medically necessary services. Learn more about financial assistance options.
Can you provide a second opinion?
Yes — simply call the appointment number at your preferred Dermatology location. See What should I expect during my first appointment? for tips on how to prepare.
Do you have an after-hours number in case of emergency?
Always call 911 in case of emergency. For after-hours help for other issues, visit our Nurse Line page or review our convenient care options.
Explore locations or providers near you for details on high-quality dermatology care: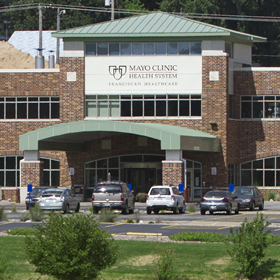 Onalaska, WI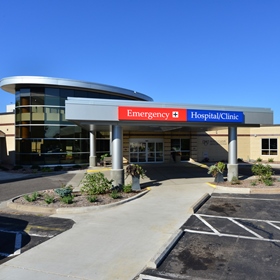 Barron, WI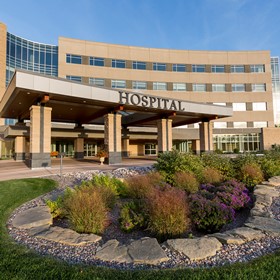 Eau Claire, WI
Lori Arndt, P.A.-C.
Dermatology
Joy Walker, M.D.
Dermatology