Need to make an appointment?
If you have a skin condition or your skin shows signs of aging, you may feel self-conscious. Feeling comfortable in your own skin is important. The dermatology experts understand that and are committed to helping restore your skin inside and out.
Dermatology experts provide a variety of cosmetic services and treatment for all types of skin diseases, from acne to rosacea. They also provide Mohs Surgery to treat skin cancer.
Learn more about common skin conditions treated by dermatology staff and skin rejuvenation treatments they provide. Call Dermatology with questions or to schedule a skin evaluation.
Locations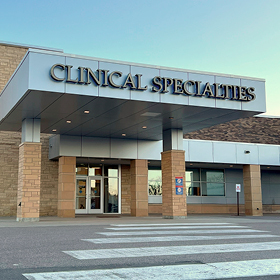 Madison East Health Center
1400 Madison Ave., Mankato, MN 56001
Hours:

Mon-Fri:

8:00 AM - 5:00 PM

Hours subject to change on holidays.
Providers