Posted By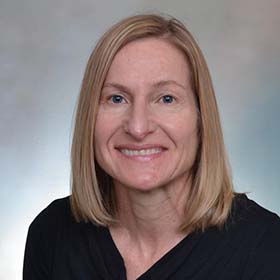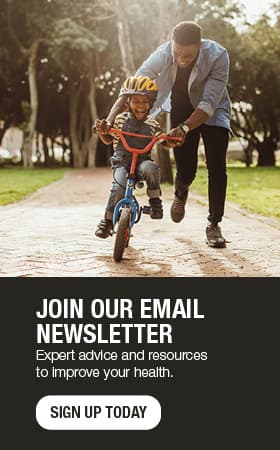 Treating your child's eczema can help the whole family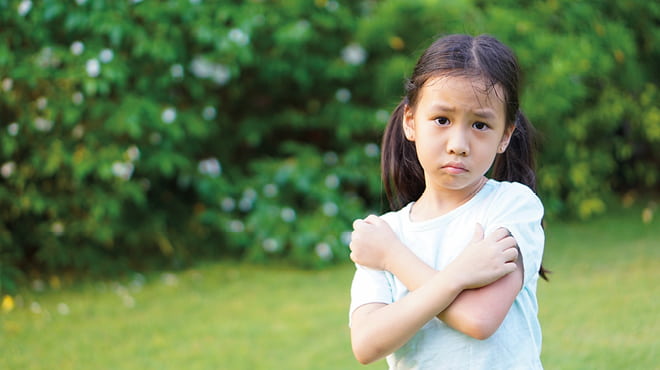 Eczema — also known as atopic dermatitis — is a fairly common skin condition that affects about 15 percent of children. The condition usually improves as children age. But for some, it can be persistent and frustrating. Many parents find that eczema impacts the entire family, causing their child to be uncomfortable, irritable and sleep deprived, all of which can cause behavioral issues. Treating symptoms early can help your child feel better, which can help the whole family.
ECZEMA SYMPTOMS
Your child should be seen by a dermatologist who can make a clinical diagnosis of your child by looking at his or her skin. These symptoms can indicate that your child has eczema:
Rash, especially those developed in babies
Infants commonly develop rashes on their cheeks and on the outside of their arms and legs. In older children, eczema is more common in the elbow crease and behind the knee. While these are common areas, rashes can appear virtually anywhere on the body.
Itching
Eczema can cause severe itching, which can be worse at night.
Feelings of being uncomfortable
Scratching may cause the skin to become raw, sensitive and swollen.
Trouble sleeping
Lack of sleep can lead to behavioral issues at home and school.
ECZEMA CAUSES
These factors can increase the chances of your child developing eczema:
Family history
Your child may be at a higher risk for eczema if a relative has eczema, asthma, or allergies; however, anyone can develop eczema.
Abnormal skin
Skin is a barrier that protects against bacteria, irritants and allergens. Children with an abnormal skin barrier lose moisture from the skin and are more sensitive to external irritants and/or allergic substances and bacteria in the environment. This all leads to dry skin, inflammation and infections.
ECZEMA TREATMENTS
Dermatologists will provide information helpful in reducing flare-ups and may prescribe medications, such as a topical steroid medicine, to treat flare-ups and alleviate itching. Topical steroid medications are the most effective treatment for eczema. If used properly under the direction of a dermatologist, topical steroids are safe to use. There also are other topical medications available to treat eczema.
Use these methods to reduce your child's eczema flare-ups:
Apply a fragrance-free moisturizer to your child's skin twice daily.
Use fragrance-free soaps and bath cleansers.
Avoid fabric softener, and opt for fragrance-free laundry detergent. Detergents labeled "free and clear" are recommended for children with eczema.
Watch for infection, as it can worsen eczema. Open areas of the skin are more prone to infections. Infections often cause eczema flare-ups. If your child develops an infection, a provider may prescribe oral antibiotics to treat it.
Have your child take a diluted bleach bath once or twice per week. Bleach chlorinates water to help decrease bacteria and the frequency of infections. Add ¼ to ½ cup of regular household bleach to a 40-gallon tub of warm water. Your child should soak in the tub from the neck down or just the affected part of the skin. After 10 to 15 minutes, rinse off with clear water, pat dry and apply a moisturizer. Diluted bleach baths will not help if only used to treat flares, so they should be taken regularly as a preventive measure.
Give your child an antihistamine to help with itching and sleep at night.
Eczema can be frustrating for children and parents alike. Early treatment and attention to symptoms can help improve your child's skin, mood and behavior, as well as avoid potential disruption of family life.
Sheila Galbraith, M.D., is a dermatologist in Eau Claire, Wisconsin.