We are experiencing high call volumes:
Use your account on the Mayo Clinic app or patient portal to check symptoms, get care recommendations and make an appointment.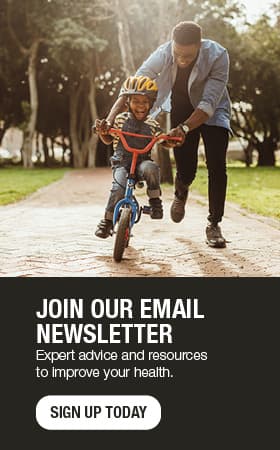 Learning your ABCs the first time helped you read. Now they could save your life. That's because these ABCs can alert you to changes in moles that could signal melanoma — the most serious type of skin cancer.
"The first signs of melanoma are usually a change to an existing mole or a new skin growth," Melanie Dixon, M.D., a dermatologist at Mayo Clinic Health System in Mankato, Minnesota, says. "They're usually found on skin that has seen a lot of sun."
Your best chance of beating melanoma is to catch it early.
If you notice any of these changes, schedule an appointment with your provider:
Asymmetrical shape: One half is unlike the other half
Border: Notched, irregular or scalloped borders
Color: Multiple colors, changes in color or uneven color
Diameter: Larger than 1/4 inch
Evolving: Change in size, shape, color or height, or new signs and symptoms, such as itchiness or bleeding
Check out the Skin Cancer Foundation's slideshow of the ABCDEs of moles to become familiar with atypical moles.
---
For the safety of our patients, staff and visitors, Mayo Clinic has strict masking policies in place. Anyone shown without a mask was either recorded prior to COVID-19 or recorded in a non-patient care area where social distancing and other safety protocols were followed.
Topics in this Post