Posted By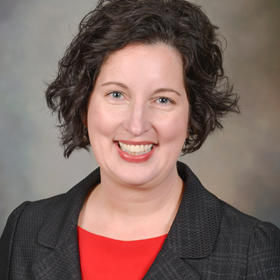 Myth or Fact: Coconut oil is an effective sunscreen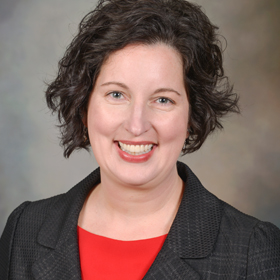 Is coconut oil an effective sunscreen?
We know that ultraviolet rays damage our skin leading to skin cancer and aging skin. Unfortunately, coconut oil blocks only an estimated 20 percent of the sun's damaging rays. The American Academy of Dermatology recommends an SPF of 30 or higher, which will block 97 percent of these harmful rays. Research shows that sunscreen, when used properly, prevents skin cancer including melanoma, the deadliest form of skin cancer. Manufacturers may eventually combine coconut oil with other ingredients to give broad spectrum UVA/UVB coverage, though coconut oil alone is not sufficient, nor are other oils, such as jojoba, sunflower, etc..
In addition to sunscreen, there are other good ways to protect your skin from the sun. Consider sun protective clothing such as swim shirts, wide brimmed hats, sunglasses, pants, and shirts with long sleeves. Also try to seek shade and avoid the peak hours of sun from 10 a.m. to 2 p.m.
Topics in this Post
Comments (6)
Gillian Hunt
Saturday, July 21, 2018
Coconut oil has been great for me, mother started using it on us kids in the 70's. none of us ever burned. mother would rub in the coconut oil every morning onto damp skin, and again at lunchtime. i have used in my kids and they use it on theirs. the grandkids have the best looking skin in the school and all have a great healthy glowing tan.. some say it is low in protection and i suppose a lot will depend on skin type. but from a long line of fair skinned read heads, i think if it suits you go for it. it will not suit all. but i know people who developed allergy to commercial sunscreen, switch to coconut oil and they are fine.
Susan Ingram
Thursday, September 21, 2017
A zinc oxide based sunscreen together with botanicals and ingredients such as red raspberry seed oil, black tea and rooibos extract, astaxanthin, kigelia and other skin health boosting qualities make a powerful argument against the toxicity to be found in chemical sunscreens. Zinc oxide also offers protection from both UVA and UVB, allowing for some UVB exposure (usually highest is a SPF40) which of course provides you with the ability to make your own Vit D3.
Alicia Random
Tuesday, May 31, 2016
But what about the toxic, carcinogens in commercial sunscreen?
Grace
Monday, May 2, 2016
First thing for people to figure out is how much Vit D3 is in their system. Having adequate amounts will allow you to spend more time in the sun without burning. Plus you get the benefit of making more Vit D3, which is important as this is actually a hormone which boost the bodies immune response. So what happens when you use all this sunblock? , you get sick very easily. Our wonderful medical system no longer lets you get your levels tested, unless you pay out of pocket. Makes me think they know how good it is and want to keep the public in the dark.
Neva
Monday, August 3, 2015
Blocking 20 percent naturally sure beats blocking more with toxic sunscreens and when you add other ingredients, as you mentioned, you can get an effective sunscreen with no chemicals needed. Raspberry seed oil is one such additive.
Bo
Tuesday, May 26, 2015
For some of us who are allergic to sunblocks, coconut oil is a good option.