Posted By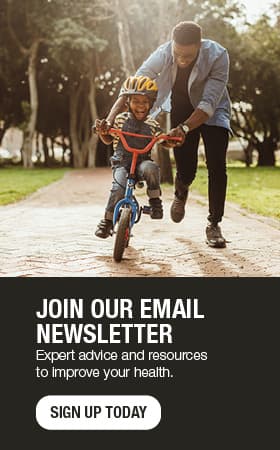 Empowering families to strengthen youth mental health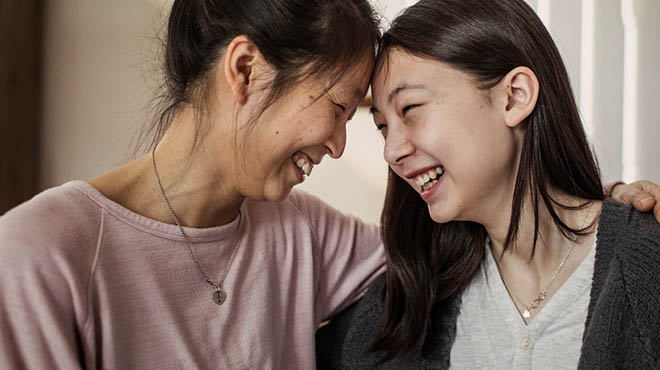 Rates of behavioral health conditions were rising before the COVID-19 pandemic and have been escalating since the pandemic. Health care professionals are seeing clinically elevated rates of depression, anxiety, substance abuse disorders and suicidal ideation symptoms at a rate double pre-pandemic levels.
While depression may partially be a result of a chemical imbalance in the brain, depression also can be a result of an imbalance in life.
You may be more likely to struggle with depression if you are:
Lonely
Sleep-deprived
Unable to identify areas of meaning in life
Feeling like you have no control over your health, life situation, school or work
In a habit of avoiding dealing with problems
Experiencing strained relationships with family members
Disengaging from physical activities
Interconnection of mental and physical health
Mental health and physical health are intertwined. You can't have one without the other. When one condition is treated successfully, the other condition also is improved.
Treating mental health improves physical health. Likewise, when physical health is improved, mental health also improves.
Often, when mental health is treated successfully, physical symptoms, such as headaches, pain and stomach aches, improve. Physical and mental health should be treated equivalently. This increases the expectation of quality care and reduces the stigma of receiving care for mental health conditions.
Good sleep hygiene
Sleep and mental health are inextricably linked. Ninety percent of children with depression have sleep problems. If you are concerned about your children's mental health, consider the amount of sleep they get each night. The adequate amount of sleep for most children is eight to nine hours. When children miss two hours of sleep each night, the risk of depression doubles.
Adequate sleep can have many benefits including:
Boosting mental health in children threefold
Improving grades and enjoyment of school
Dramatically reduce anxiety and stress
Decreasing the risk of having a car accident by half
Lowering the risk of chronic health conditions, such as Type 2 diabetes and obesity
Elementary-age children are more likely to get an adequate amount of sleep. By middle school, the rate of children getting enough sleep drops to 30%. By senior year of high school, the rate is only 5% of youth getting optimal sleep.
A significant percentage of youth are sleep deprived. Sleep deprivation causes wear and tear on the brain. Sleep loss raises stress levels and decreases the brain's emotional regulation pathways. Sleep releases neurochemicals in the brain, such as serotonin and dopamine.
How does the amount of sleep affect behavior?
Too little sleep:
Short temper
Difficulty concentrating
Low immune strength
Lack of motivation
ADHD-like symptoms
Lower testosterone
Depression
Healthy amount of sleep:
Better regulation of emotions
Higher energy
Improved focus
Muscle repair
Lower stress
Improved immunity
Higher levels of optimism
What is keeping children awake at night?
Increased use of electronic devices and decreased sleep go hand in hand. Engaging with electronics before bed activates the brain, making it more challenging to relax and fall asleep. Consider having a sleep routine that includes moving electronics out of your children's bedrooms or using apps to minimize use after certain hours. Decreasing electronic use before bed and increasing optimal sleep is one tool for improving mood in youth.
Dealing with problems head on
For children, fears not dealt with at an early age may limit them as they enter adulthood. For example, if children are dealing with bullying in school and fail to address it during childhood, they can experience issues with social anxiety and mood issues in adulthood.
Depression needs to be dealt with head-on, with the support of loved ones. Children cannot deal with depression by themselves. It is the role of parents and other adults to encourage children to address thoughts and feelings head-on, so they can be managed.
Social supports
At worst, depression is a disease of isolation. People tend to be social creatures and feel best when connected to others in a community, school or social setting. People strive to feel like they belong and are needed and valued. Half of the people in the U.S. have reported feeling lonely since the pandemic.
This is most significant for youth. Loneliness has been associated with poor mental health as well as poor physical health.
Increasing your children's social support network can improve depression symptoms through:
Improving the ability to cope with stressful situations
Alleviating the effects of emotional distress
Promoting lifelong good mental health
Enhancing self-esteem
Lowering cardiovascular risks, such as lowering blood pressure
Promoting healthy lifestyle behaviors
Strong family connections
Families are essential for helping children manage depression or anxiety. Family strength is built through strong connections, spending time together and having mutual interests.
Family dynamics that cause disconnection are highly correlated with the onset and severity of a child's mental health. So the more poorly the family functions, the more at risk children are for serious mental health conditions.
The components of a well-functioning family include:
Low reactivity to stressors
Warm and affectionate feelings toward each other
Spending time together in age-appropriate activities
Good communication skills
Collaborative problem-solving
Working with health care professionals specializing in treating mental health conditions in youth can help families find the right recipe for treatments and techniques to develop a care plan specifically tailored to your child and family.
Watch the "Empowering Families to Strengthen Youth Mental Health" presentation to learn more:
Janice Schreier is a child and adolescent clinical therapist in Psychiatry & Psychology in La Crosse, Wisconsin.